7 Things to Include in Your Grandparent's Ministry at Church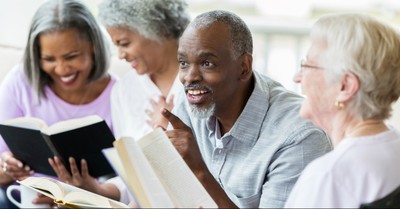 By Michelle S. Lazurek, Crosswalk.com
Grandparents can be some of the best assets to our churches. They can also be one of the most neglected sections of our church's population. Because grandparents have lived for many years, they have wisdom and discernment to offer to all those within their church body. But sometimes grandparents feel isolated and alone. How does a church address its needs and utilize these people in such a way that will benefit both themselves and other congregation members?
Give Them a Customized Ministry
During this season of life, kids have moved away, grandparents have retired from their jobs, and they're looking to understand God's direction for their lives in this new season. Churches are wise to include a ministry for grandparents in their churches. This can help make grandparents feel like they are part of the body yet give them customized classes and events that meet their emotional and spiritual needs. Here are seven things you need to include in your grandparents' ministry at church:
1. A Financial Program
Although grandparents might have been great stewards of their money in their younger years, tighter budgets and a lack of disposable income makes it more difficult for grandparents to maintain a good grasp on their finances. Informative programs from trusted money experts like Dave Ramsey or Mike Burkett might provide invaluable information for the grandparents in your church. This might be equally valuable because grandparents might not want to let the church know they're struggling financially. Even if they're not struggling financially, they might need some help figuring out how to care for their families. This may include creating a will, distributing assets, and giving to their church or other charitable organizations if money is left over when they pass away.
2. Regular Social Gatherings
Grandparents might not get to see family as often as they'd like, so having regular social gatherings at the church may fill that void they have that family can't fill. Additionally, grandparents often have some special recipes they make for their family members, and it might be an opportunity for them to bless their church with their tasty dishes. Not only will the church be blessed by getting to know the grandparents' heritage in a new way, but it is also an excellent way for grandparents to serve their church by using their spiritual gift of hospitality.
3. Health/Nutrition Classes
Eating right and exercising is more important than ever for a grandparent to integrate into their daily lives. But on a fixed budget, it may be difficult for them to eat the necessary foods and get the proper nutrition to keep them healthy and strong. Grandparents would also benefit from understanding God's rules in eating the food he created so our bodies can operate at optimal energy levels.
A great program for this is First place for Health, a weight loss program that puts God at the center of their weight loss goals. When grandparents can understand that weight loss is less about society and culture and more about God's plan for their lives, they may become more motivated to put their health as one of their top priorities.
4. Leaving a Legacy Class
Grandparents have many great stories about their history and about the history of America. But families with phones and tablets to occupy their time don't always take advantage of hearing their stories and glean from their wisdom. The church can bless their grandparents by offering teaching on how to share their stories with the world. This class can take on many formats. It could be a writing course where grandparents can learn how to write down their stories to pass on to their families. Or they can learn how to use a camera and videotape themselves sharing their story so their families can watch it later. Or they can create a family tree using ancestry computer software to trace their roots and share their family history. Although it may not be viewed as a vital element now, it will be a priceless heirloom when the grandparent is gone.
5. Understanding the Next Generation
Values and goals change with each generation. Boomers valued loyalty and achieving the American dream. Generation X was the first generation to see the majority of women join the workforce, which impacted that generation. Gen Z wants to make a lasting impact on the world. Because of these shifts in perspective, grandparents may have difficulty understanding their grandchildren or even their pastor's values and vision for the church. Organize a small group where people from your church of different ages, backgrounds, and generations can interact regularly. Allow them to discuss today's hot button issues. This will help grandparents hear other opinions and learn to respect them, even if they disagree with them. Grandparents will be able to offer the wisdom they have gleaned from years past, and current generations can offer a new perspective based on the ever-changing technology and changing world views.
Additionally, it may be difficult for grandparents to accept that we live in a post-Christian nation. They will need to know how they can spread the gospel message in this changing world. What worked years ago may not work now. Grandparents who regularly interact with those from the younger generation will help understand them, which will help them accept and love them. When they do this, they can spread the gospel to a hurting world that needs Jesus.
6. Cooking Classes
Cooking was an essential part of every successful home. In previous years, women cooked healthy and nutritious meals for their families (and considered this a top priority.) They often had to do this on a fixed income. In today's world, however, with many women working jobs outside the home, it is easier to get takeout or eat out at a restaurant (if their husbands aren't doing the cooking). Grandparents often have recipes passed down to them from the previous generation. But they often don't get to use them because of the busyness of people's schedules. Give them an opportunity to use their cooking skills to bless others by creating a class where grandparents can share those recipes and teach those who do not know how to cook how to make delicious and easy meals on a budget.
Although some disciplinary tactics may not be approved in society, grandparents can share stories and other strategies they used to raise their children. Because the church is not the focal point of people's lives anymore, they may also be able to share wisdom on keeping Christ at the center of their homes. Grandparents may prove an indelible resource to those struggling to raise children in a generation that quickly chooses other activities over godly activities. This will allow grandparents to teach and train the younger generations as outlined in Titus 2:1-5:
"You, however, must teach what is appropriate to sound doctrine. Teach the older men to be temperate, worthy of respect, self-controlled, and sound in faith, in love and in endurance. Likewise, teach the older women to be reverent in the way they live, not to be slanderers or addicted to much wine, but to teach what is good. Then they can urge the younger women to love their husbands and children, 5to be self-controlled and pure, to be busy at home, to be kind, and to be subject to their husbands, so that no one will malign the word of God."
Grandparents sometimes compose the most significant number of a church's members. Yet, they often stay silent in the pews because they feel like they don't have much to offer. By creating a customized program that will allow them to learn new information to cope in this changing world, they'll also be able to use their gifts, skills, and abilities in new and exciting ways.
Photo credit: ©GettyImages/asiseeit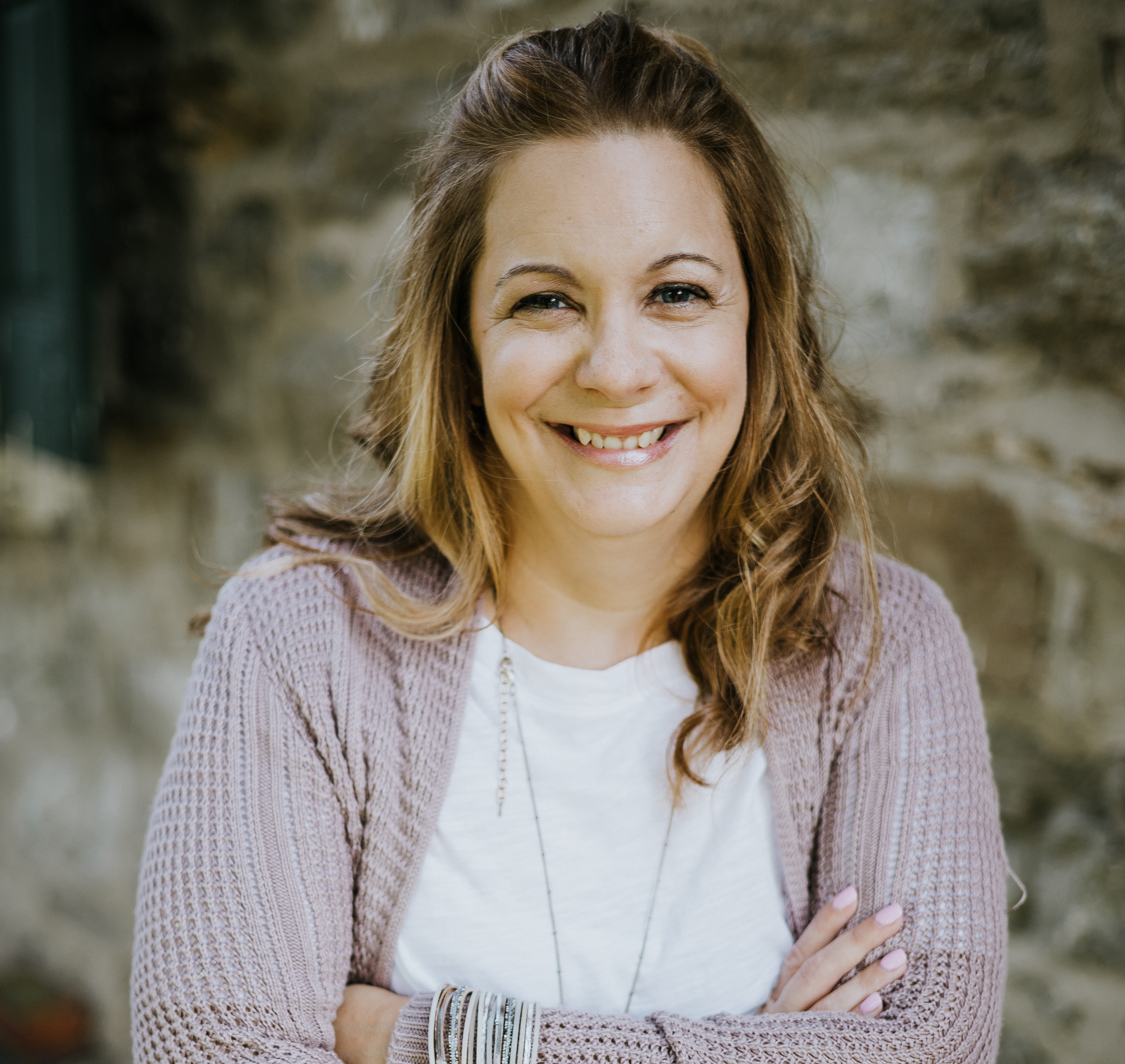 Michelle S. Lazurek is a multi-genre award-winning author, speaker, pastor's wife, and mother. She is a literary agent for Wordwise Media Services and a certified writing coach. Her new children's book Who God Wants Me to Be encourages girls to discover God's plan for their careers. When not working, she enjoys sipping a Starbucks latte, collecting 80s memorabilia, and spending time with her family and her crazy dog. For more info, please visit her website www.michellelazurek.com.