Does God Promise Safety? (2 Corinthians 11:25-27) - Your Daily Bible Verse - August 4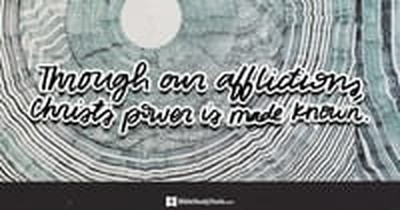 Crosswalk.com

BIBLE VERSE OF THE DAY: "Three times I was beaten with rods; once I was stoned; three times I was shipwrecked; a night and a day I have been in the deep; in journeys often, in perils of waters, in perils of robbers, in perils of my own countrymen, in perils of the Gentiles, in perils in the city, in perils in the wilderness, in perils in the sea, in perils among false brethren; in weariness and toil, in sleeplessness often, in hunger and thirst, in fastings often, in cold and nakedness…" - 2 Corinthians 11:25-27 NKJV
Does God Promise Safety?
By Jennifer Waddle
This devotional was taken in part from Jennifer Waddle's blog, Encouraging Women in the Trenches of Life. You can read the entire post here.
Of all the beautiful promises in the Bible, a guarantee of our physical safety isn't one of them. As Christians, we'd like to believe that no harm will ever come to us or our loved ones. But from the moment sin entered the world in the Garden of Eden, sickness, pain, and death has been a reality for all of mankind.
Paul testified openly about the severe trials he went through in 2 Corinthians 11. Beyond what most of us could ever imagine, the apostle endured intense hardship and peril. Yet, his attitude was one of perseverance and fortitude. As he neared the end of his life, he was able to say, "I have fought the good fight, I have finished the race, I have kept the faith." (2 Timothy 4:7)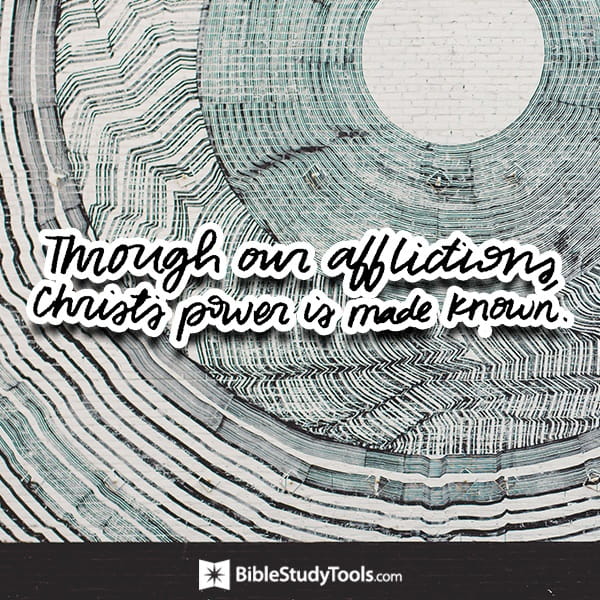 Paul was willing to suffer for the sake of Christ. This is not to say that he never prayed for safety. (See Romans 15:30-31) However, he knew that through his affliction, Christ's power would be made known.
That is why, for Christ's sake, I delight in weaknesses, in insults, in hardships, in persecutions, in difficulties. For when I am weak, then I am strong. 2 Corinthians 12:10
So, if God doesn't promise safety, what does He promise? Here are 3 verses that assure us of the Lord's provision over our lives.
1. God promises to guard us from the evil one.
The Lord is faithful, who will establish you and guard you from the evil one. 2 Thessalonians 3:3
This is, perhaps, the most crucial promise, as we face constant spiritual battles from the evil one. Satan wants nothing more than to steal, kill, and destroy. But God is faithful, establishing us in Christ, and guarding us from the arrows of the evil one.
2. God promises to uphold us.
Fear not, for I am with you; be not dismayed, for I am your God. I will strengthen you, yes, I will help you, I will uphold you with My righteous right hand. Isaiah 41:10
There will be times when we have absolutely no strength left. We may even feel unable to go on. At those times, we can fully count on God to be our help and our strength. The Lord's righteous, right hand upholds us. What a beautiful reminder of Jesus, seated at the right hand of the Father—our righteous Defender.
3. God promises to supply our needs.
And my God shall supply all your needs according to His riches in glory by Christ Jesus. Philippians 4:19
Even though we are not promised physical safety, we are promised that our physical needs will be met. During the Sermon on the Mount, Jesus told the multitudes not to worry about what they would eat, what they would drink, or what they would wear. Instead, He encouraged them to seek first the kingdom of God and His righteousness. (Matthew 6:25-33) Then, all the things they needed would be added as well.
We may not fully understand why the Lord allows bad things to happen to His people, but we can still declare that He is God and He is good. Just as Paul was able to see beyond his painful trials to the promise of heaven, we too can be assured that eternity with the Lord is well worth every hardship here on earth.
We want to experience God through the Bible… we really do!
But our good intentions fall flat when reading the Bible just doesn't seem to help us experience God in a real way. What should feel alive often feels confusing and boring and irrelevant. But it doesn't have to.
In the How to Study the Bible podcast, pastor and Bible teacher Nicole Unice brings life back to reading the Bible by walking listeners through her Alive Method of Bible study, helping us personally encounter God through his Word by giving us a practical, clear road map for understanding, interpreting and applying Scripture to our lives. Just click below to start listening now!