Does the Bible Say 'You Can't Outgive God'?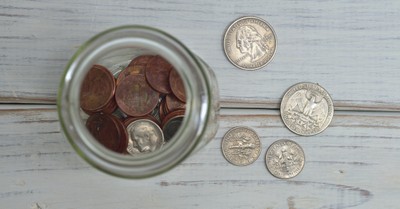 By Betty Dunn, Crosswalk.com
Brought to you by
God is love, and love is giving to others. It flows toward the receiver. God's extreme love for us is made clear in John 3:16: "For God so loved the world, he gave his only begotten son." We are called to be God's adopted sons and daughters, His children (Ephesians 1:5). How He keeps track of us and loves us all is a mystery to me, but the Bible addresses this mystery. Just as no one will ever love you like your parents, you can't outgive God and match his love for you.
What Does God Give Us?
The Bible says God will give us the desires of our hearts (Psalm 37:4), and He knows what we want before we even ask for it (Matthew 6:8). These verses cover the bases, as far as God's being able to give to us more than we could ever give to Him. God delights in giving to His children like a father who would give a child the shirt off his back. God gives freely and fully to meet our needs. We don't have to worry about being cared for, as it says in the Gospel of Luke: "Do not be afraid, little flock, for your Father has been pleased to give you the kingdom" (Luke 12:32).
Is 'You Can't Outgive God' in the Bible?
The words "you can't outgive God" don't appear in any verse of the Bible. Instead, they are a sentiment that sums up God's generosity and eternal resources. There is no competition between our giving and God's giving. The Almighty is way above that kind of a contest. David openly expresses his overwhelming thankfulness for God's gifts to him in Psalm 103:
"Praise the Lord, my soul, and forget not all his benefits—who forgives all your sins and heals all your diseases. The Lord is compassionate and gracious, slow to anger, abounding in love." (Psalm 103:2-3, 8)
"Benefits," "gracious," and "abounding in love" is how David describes God's love and generosity. David expresses his feeling of unworthiness for these gifts when David writes and sings, "What shall I render to the Lord for all his benefits towards me?" (Psalms 116:12).
David, the shepherd-king, experienced a worry similar to ours when we wonder if our presents match the value of the gifts we receive from other people in our Christmas crowd. We can't rise to God's level of giving.
Besides giving the supreme gift of His son Jesus' life, there are everyday gifts from God, like allowing us to wake up in the morning, have breakfast, and enjoy the day. The quotation (attributed to everyone from Eleanor Roosevelt to Winnie the Pooh) is "Every moment is a gift. That's why they call it the present."
God gives us our lives.
What Gifts Does God Give Us?
God provides for our physical needs and our emotional and spiritual needs. We find churches and meet people God places in our lives to help keep us going on our spiritual journey. Friends act as witnesses of Christ and may behave in a Christlike manner toward us. As it says in Ecclesiastes 4:9-10,12: "Two are better than one, because they have a good return for their labor: If either of them falls down, one can help the other up… A cord of three strands is not quickly broken."
Paul's letters in the New Testament describe how Christians are all part of the body of Christ. And Jesus called his followers friends (John 15:14-15).
In our relationships with people and experiences with life, God teaches us lessons that profit our understanding and ability to guide another friend. Though often unpleasant, difficult experiences are gifts. They are blessings that teach our spirits wisdom. What God teaches us from a failure, a loss, or a disease is a gift. We are transformed in our Christian walk and better able to serve the body of Christ. Remember, Jesus' repeated last words to His disciple Peter, the rock of His church, were "Feed my lambs" (John 21).
What Does the Bible Say about Generous Giving?
My home church has a generous mission budget; members give to those in need in our community with the overflow of their gifts from God. God's gifts of resources, ability, and creativity allow church members to pass gifts from God on to the local community and national and international causes. My church, full of materially successful people, gives abundantly to our community's Supper House, Saturday Breakfasts, Feeding America food trucks, Crop Walk, the Souper Bowl of Caring… the list goes on.
Giving has not been a problem in previous generations of worshippers at this church. Today there is still an outpouring of money, time, and talent to missions. However, like many mainline churches, we are losing elderly members and not attracting young families. Will we be able to continue to give generously to our community? What are our priorities with spending our money? Do we spend money maintaining an exquisite, old building that needs costly repairs? What do our deceased donors, saints of the church, expect us to do with their donated funds? What is expected of us by God?
The verse "To whom much is given, much is expected" (Luke 12:48) spoke to me recently when someone willed a large sum of money to the church. How should we best spend this money? Should we invest it and use only the accumulating interest for programming? Do we launch a new, expensive program, like a preschool, to benefit the community and congregation right now?
We need prayer and reflection to decide what to do with what God has given us. In a Bible Study Tools article, Randy Alcorn writes, "Our blessing comes not from a financial return, but by the act of giving itself which grows us and draws us closer to Christ."
There are no records in the New Testament of Jesus living a life of wealth and comfort due to His continually giving gifts to His people during his ministry on earth. And instead of acquiring money or real estate, the early church made a generous, loving effort to spread the Gospel on the fly—staying with friends and acquaintances, finding hospitality. These first church builders reaped a great, nonmaterial harvest. As it says in 2 Corinthians 9:6, "whoever sows generously will also reap generously."
What Does the Bible Say about Tithing?
In a Bible Study Tools article, Jason Soroski reminds us that "the old [Testament] law required giving 10% of the harvest to the theocratic government of Israel. It was used to care for the Levites who served in the temple and as a gift to God…" Soroski goes on to describe our current privilege to give 100% of what we have to Christ, because "everything, including each breath, is from Him and belongs to Him."
Paul wrote to the church in Corinth, "Each of you should give what you have decided in your heart to give, not reluctantly or under compulsion, for God loves a cheerful giver" (2 Corinthians 9:7).
Does God Give More to Us if We Give More to Others?
I have heard this said anecdotally, that people who increase their offering to the church or fully tithe are blessed with immediate pay raises or windfall profits of another kind. I have even experienced this myself. Sometimes, however, I have given a gift with a pang of regret that I will never have that object or time again. My regret mixes with relief for unburdening myself from a material possession that requires too much of my care.
While the Bible does not promise us immediate blessings every time we give, it is still freeing to unload possessions. Jesus mocked concern for material possession in His parable of the rich fool, who desired to build bigger barns to ensure his future prosperity (Luke 12:13-21). Jesus summarized his parable's lesson with the memorable words, "For where your treasure is, there your heart will be also" (Luke 12:34).
Do We Sometimes Give Too Much?
There is also the popular issue of people giving too much. Giving too much and not taking care of yourself enough is a harmful tendency. Takers may also exploit givers. If you give foolishly or others routinely exploit your giving, let God give you the peace to release this compulsion and give wisely. See yourself as worthy to receive God's gifts to you. Be like God's sparrows, taken care of to the tiniest detail. God will provide; you don't have to do it all.
Give freely from your abundance as God gives to you. Remember that your real treasures are in heaven.
Photo Credit: © Pexels / Miguel Á. Godfather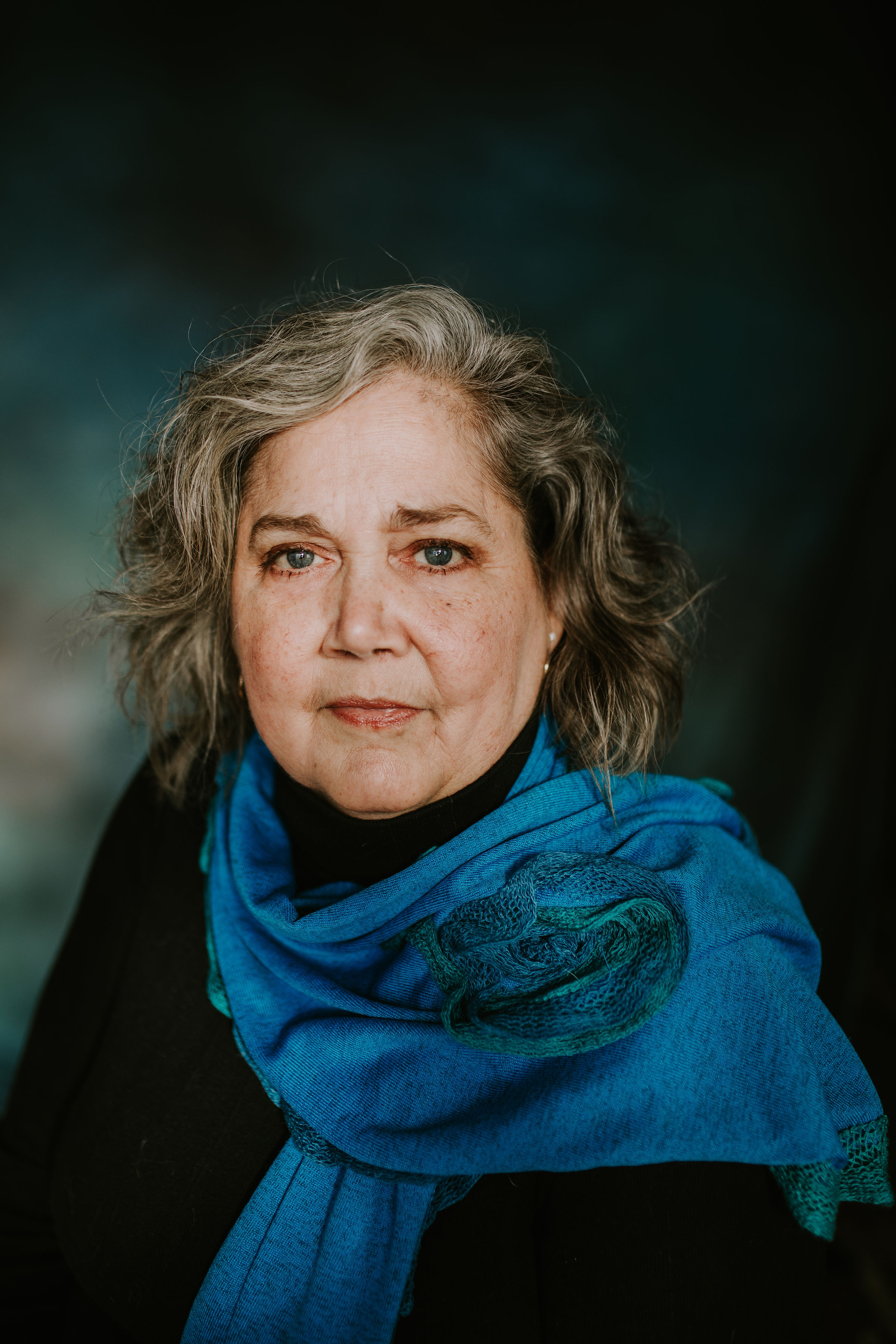 Betty Dunn hopes her writing leads you to holding hands with God. A former high school English teacher, editor, and nonprofit agency writer, she now works on writing projects from her home in West Michigan, where she enjoys woods, water, pets and family. Check out her blog at Betty by Elizabeth Dunning and her website, www.elizabethdunning-wix.com.
---
This article is part of our larger resource library of popular Bible verse phrases and quotes. We want to provide easy to read articles that answer your questions about the meaning, origin, and history of specific verses within Scripture's context. It is our hope that these will help you better understand the meaning and purpose of God's Word in relation to your life today.
No Rest for the Wicked
Fight the Good Fight
Wait on the Lord
With Contrite Heart and Spirit
Faith Can Move Mountains
Listen to our Daily Bible Verse Podcast Now!
The views and opinions expressed in this podcast are those of the speakers and do not necessarily reflect the views or positions of Salem Web Network and Salem Media Group.
This article originally appeared on Christianity.com. For more faith-building resources, visit
Christianity.com.