How to Parent While Grieving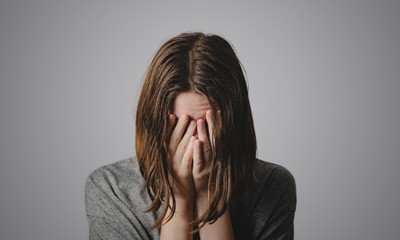 By Alicia Searl, Crosswalk.com
"Mom, please don't." That statement allowed me to suppress my emotions just long enough to watch my feisty middle daughter saunter into school. Moments later, the heat wave of grief exploded within me, coming out in a rather volatile and not-so-pretty way. I blubber screamed at the top of my lungs from the carpool lane all the way to the stop sign half a mile down the road.
This teen just lost her grandmother. On her birthday, no less. Yet, she didn't seem to be phased by it. Meanwhile, I was a mess, trying to make sense of how we just had Easter together, laughing over ham and hard-boiled eggs that were festively colored pink, yellow, and blue. Everyone was happy. Everything was good. Then a few days later, things drastically changed. My mom was here. Then she wasn't.
So, there I was, sitting in the carpool line talking about what had just happened, reeling from the last 48 hours, and these weird and somewhat unrecognizable emotions came over me. The floodgate of tears just so happened to be released, making my teen uncomfortable, causing her to roll her eyes, pleading with me to "stop." Stop what exactly?
Parenting amid a profound loss has got to be one of the hardest things we will go through as parents. Trying to remain strong while still tending to the normal grind and everyday events will push anyone to limits they didn't even realize they had. The truth is, the checklist still has to get done. The family still has to eat. Children still need clean clothes. They have to be taken to sporting events and school activities. All the responsibilities are still there; everybody needs something. And more importantly, they need a source of constant in a time that feels anything but stable.
It's been nearly four months since I said goodbye to my momma. While grief comes in waves, and there has been a tendency to want to put it aside or suppress it, there are days that have caused me to crumble under the weight of the reality of such a loss. The fake smile that suddenly turns into tears. The activities that get shortened or not attended to altogether. The clothes, dishes, and everyday mundane tasks that get overlooked and eventually begin to bring on more and more stress. Grief can be messy.
What I am learning is that the journey through grief is hard enough—trying to grieve while parenting can feel downright impossible. But, if you are grieving and trying to tend to your family, take heart, my friend. Here are some ways to help you cope and maybe even bring a little hope and healing in the process.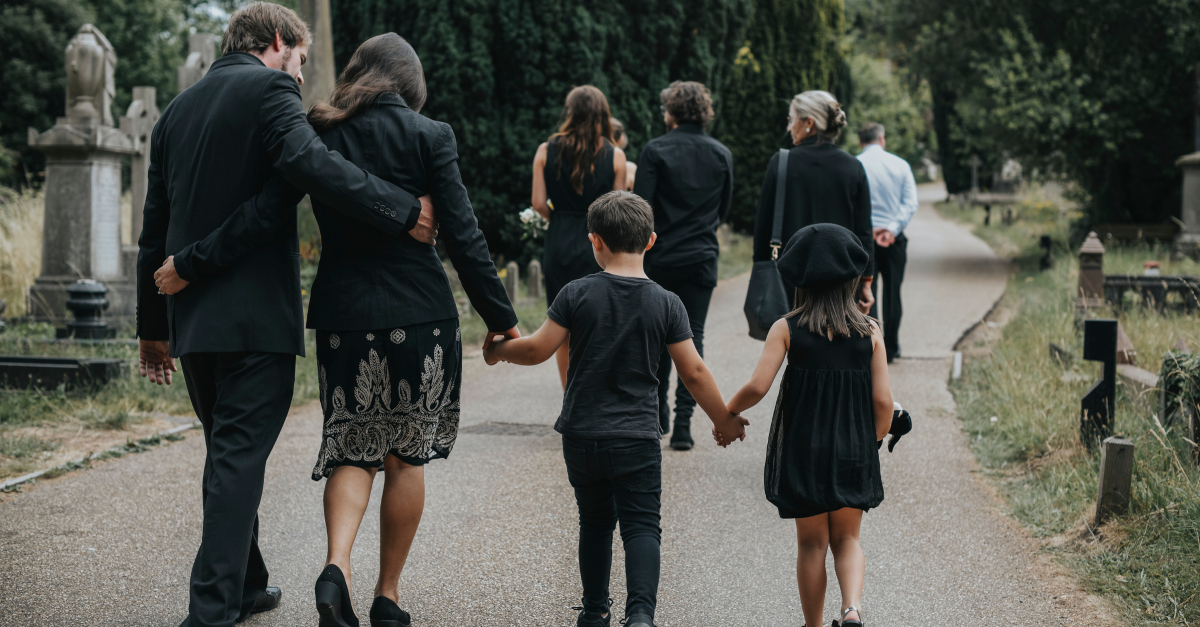 Photo credit: ©GettyImages/Rawpixel
First, recognize that children grieve differently.
I lost my grandfather when I was 17. The reality of that loss still seeps into my heart to this day. The look on my frantic mom's face as she gathered a bag to take to the hospital still replays in my mind. But nothing compares to the way it made me feel. How numb I felt for years. How it didn't really hit me as I was more concerned about current situations in my life and being surrounded by my friends than by my family.
Now the roles have reversed. Having two teens and a six-year-old, I see how they each grieve differently. To me, they seem to be so calloused and cavalier. But my teen reminded me the other day that she thinks about her "Mimi" often but finds comfort in her friends. My youngest will be smiling one minute, and then a few moments later, she'll be playing with dolls and sadly say, "Mimi used to play with me." I am learning that where adults tend to have a continual reminder of one's absence, a child usually grieves in spurts.
Navigating these times with our children can come with challenges. However, there are a few ways to support your children through the loss of a loved one. If they are bottling up their feelings or acting out in unhealthy ways, offer them a journal to write in and share their thoughts. If they seem withdrawn or clingy and it brings concern, seek outside help from a professional counselor and seek wisdom and support. Most importantly, lead them to what God says about our suffering and pain. Psalms is a great place to start as it offers simple and comforting verses for children to lean on and understand.
Psalm 147:3 He heals the brokenhearted and binds up their wounds.

Psalm 48:14 For this God is our God for ever and ever; he will be our guide even to the end.

Psalm 46:1 God is our refuge and strength, a very present help in trouble.

Psalm 34:18 The LORD is close to the brokenhearted and saves those who are crushed in spirit.
Lastly, pray with (and for) your children. Let them know God hears and sees their hurt and pain. Explain to them that you may grieve differently but that everyone's grief journey is unique. As you all mourn a deep loss, tap into ways you can show your children love and support by doing things that will honor the lost loved one. Visit places or do activities that the loved one enjoyed. Share stories and recall memories with laughter and tears. Use this time to talk with your children when they are ready, and make it a point to let them know you are available to listen anytime.
Second, give yourself grace (and space).
Greif has a way of bringing out all sorts of emotions. It can come across as anger or exhaustion. It can bring on confusion or numbness. It can even transpire into depression or bring on a wave of relief. So many strings are attached to a profound loss. That being said, when suppressed or pushed aside, those range of emotions will eventually cause one to break. In time, they will spew out, affecting other family members, including our children.
So, while it may be easy to extend grace to others, it's not always so easy to give it to ourselves. But, in times of grief, we must try. What does the Bible say about being kind to yourself? A lot, actually. That's because we serve a God of mercy and grace. (2 John 1:3) He bestows grace on us time and time again, because His love for us is so great. (Psalm 145:9)
Ephesians 2:8 reminds us that through Christ, we are no longer condemned or held back by our sins. That is so comforting because when the emotions well up or you can't make sense of the grief that grips your heart, and it comes out in blistery screams or a bout of frustration with your children, God still extends His grace. He wants you to give yourself grace too.
Psalm 46:10 has been a verse I have leaned on for many losses in my life. When the weight of grief is too much to bear, get still and quiet with your Savior. Let Him save you from the feelings that want to overcome you, and let Him remind you that His mercy and grace are sufficient.
Third, seek support.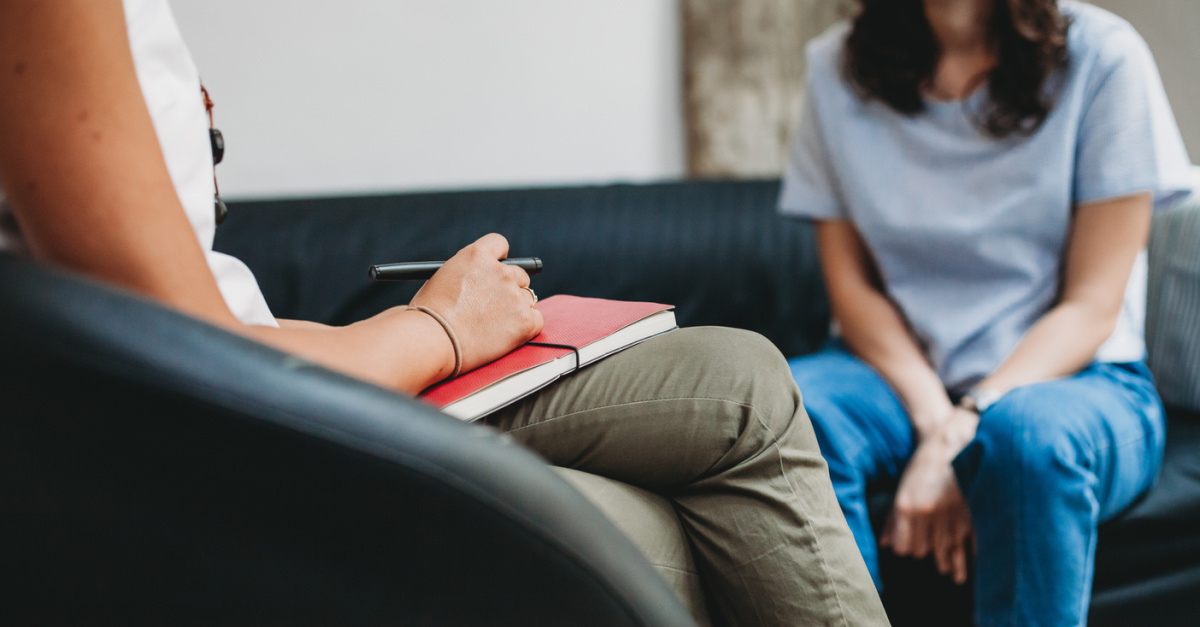 Photo credit: ©Getty Images/Lorenzo Antonucci
Recognize that losing a loved one is a stressful event in and of itself, but when tending to that grief while also trying to be a parent adds a whole new level of stress. It can cause us to spiral into untapped emotions, possibly leading to negative or detrimental thoughts and actions. Whether you feel you are being forced to push down the grief, don't have the time to grieve, or have allowed the busy schedule of raising children to take over, realize that at some point, grief will bubble up to the surface. When it does, recognize that it may be time to reach out for support.
Galatians 6:2 tells us to bear one another's burdens.
Friend, if you are grieving, take it from someone in the trenches with you and know that it's okay to ask for help. It's also okay to receive it. During the time of grief, often, people don't necessarily know how to help. They may have good intentions and tell you they want to help, but they aren't really sure how. If they offer to bring a meal, take them up on their offer. If they say they will take the kids, let them. If they want to visit and bring you a coffee or even a hug, be open to the idea if you have the emotional energy. If they ask how they can help, and you aren't sure what to say, welcome their prayers.
If you find you are lacking emotional support, seek out local grief groups or church missions. If that feels too uncomfortable, ask a trusted friend or a family member that is also enduring the loss to attend with you. If you don't feel ready for that, you can also search for a trusted friend to confine in or even a counselor to share your heart. These encounters bring hope as well as healing. My heart is with you on this journey. You truly aren't alone.
Gracious Father,
I lift up the parent grieving a great loss while tending to the demands and needs of their own family. Please grant them the strength to tackle each day emotionally, mentally, and physically. Lord, offer them times in which they can seek peace and quiet with You to bring forth healing. Lead and guide them as they care for and comfort their children and seek to gain support for their family. You are a good Father, and we thank you for being our source of peace and comfort in a very difficult season.
Amen
Photo credit: © Getty Images/Photoboyko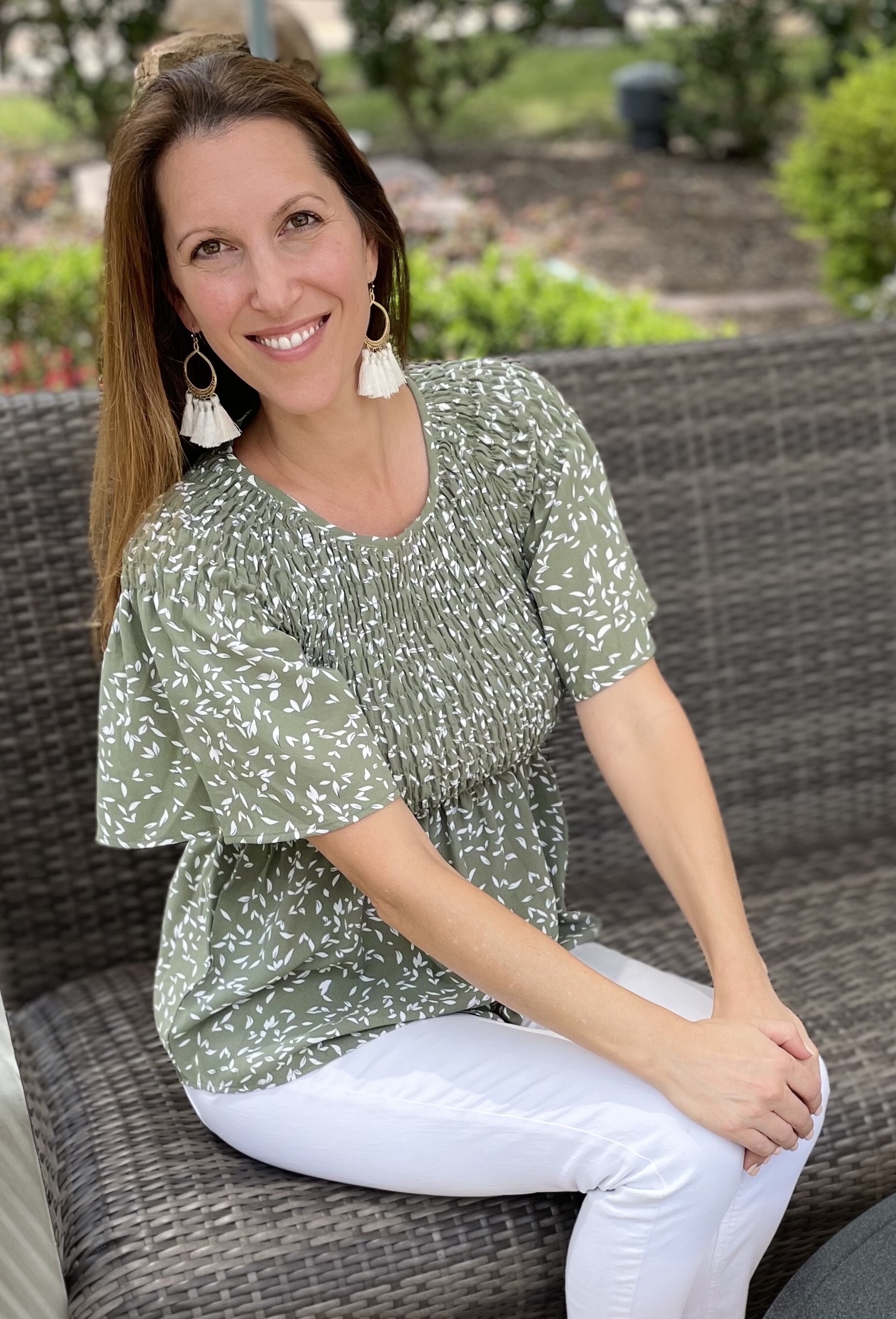 Alicia Searl is a devotional author, blogger, and speaker that is passionate about pouring out her heart and pointing ladies of all ages back to Jesus. She has an education background and master's in literacy. Her favorite people call her Mom, which is why much of her time is spent cheering them on at a softball game or dance class. She is married to her heartthrob (a tall, spiky-haired blond) who can whip up a mean latte. She sips that goodness while writing her heart on a page while her puppy licks her feet. Visit her website at aliciasearl.com and connect with her on Instagram and Facebook.
Related podcast:
The views and opinions expressed in this podcast are those of the speakers and do not necessarily reflect the views or positions of Salem Web Network and Salem Media Group.
Related video:
Are you in the trenches with your toddlers or teens? Read Rhonda's full article here!