Lessons from 9 Great Peacemakers to Teach Children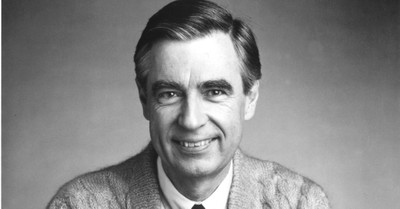 By Karen Whiting, Crosswalk.com
Children learn more from stories than lists of how-to things. People in the past show us ways that bring peace both in our hearts and to others. Discussing each one can help children apply the peacemaking principles in their lives. Check out these people of peace, what we can learn from each one, and share their stories with your children.
1. Fred Rogers and Accepting Others
"I like you just the way you are." This famous line Fred used at the end of his show accepts children as they are and encourages children to accept others and be thankful for them. His warm welcome, simple way of talking, and sharing with everyone is a great example of using words to connect with people and live in peace.
Children can still watch Mr. Roger's Neighborhood. The kind man grew up being bullied and overweight from health problems. He studied hard and chose to be kind to everyone. He used his show to promote kindness. For example, when segregation kept African Americans from swimming in some public pools, he invited Officer Clemens, a black guest, to cool his feet in a basin of water and helped him dry his feet. He believed children learn what they see people doing. Let his story help children be gentle and loving to bring peace in our world. Discuss how to be kind like Mr. Rogers.
2. Conrad Weiser, Living Peace Principles
Living as a good neighbor and listening to people's needs helped make Conrad a great peacemaker. In the early days of America, Conrad's father moved from Germany to America and wanted him to learn the language and customs of their Mohawk neighbors. He sent his son to live with the tribe. He endured cold, hunger, and homesickness but also learned their ways.
Several years later, Conrad married and moved from New York to Pennsylvania. He became friends with a neighboring Oneida chief and soon served as an interpreter for the Pennsylvania governor. Both sides trusted Conrad. He sat in on many peace treaties and helped all parties get along. He affirmed the needs of the people around him. The Iroquois called him Tarachiawagon (Holder of the Heavens). His story calls us to first understand our neighbors and then sit and talk through problems with the goal of unity. Help your children understand neighbors who have different cultural backgrounds or languages.
3. Gladys Aylward's Example of Peace through Kindness
Tiny, dark-haired Gladys traveled to China as a missionary in 1932. She wanted to help people and share her faith in Jesus. She thanked God that he created her with looks that helped her blend in with the Chinese people. It took time for Gladys to earn the trust of the people she met. She started baking cookies and putting them outside her home for children. They called her the cookie lady. Her kindness showed she cared about them.
An important leader called the mandarin sought her help. He wanted her to stop a prison uprising. She listened to the prisoners and suggested ways the mandarin could be kinder to the men. Next, he wanted her to be a foot inspector and to stop binding the feet of girls. That gave her the opportunity to go into homes, talk to women, and share her faith. She also started an orphanage and wrote letters to the mission board asking them to start a Christmas collection for missionaries. It is still done every Christmas. Discuss how to do small acts of kindness like baking cookies to reach out to other people and make friends. Her kindness won the hearts of the people. They called her 'the Virtuous One.' Kindness helps us put the needs of others before our own and makes people feel special.
4. Prince Albert and Henry Cole, Peace through Sharing Information
Prince Albert wanted to bring people from around the world together in peace. He dreamt of building connections through common interests and goodwill. Men from different countries usually only met during war when they fought. He planned a time for people around the world to come together to share science and inventions. They designed a crystal building that held 100,000 exhibits. It opened on May 1, 1850. Six million people visited it.
His wife, Queen Victoria, expressed great joy and pride at his accomplishment. They loved each other very much and maintained a strong faith in God. Their joy and love overflowed in their concern for others. The money earned from the exposition was used for education in science and industry that helped build museums and still awards scholarships. It's good to help children want to do good things for others and share information. That's being mindful and helping build friendships.
5. Corrie Ten Boom, Peace through Forgiveness
During WW II, the ten Boom family helped hide Jewish people from the Nazis behind a false wall until they were captured as traitors and sent to concentration camps. Corrie survived and shared her story and faith that got her through and spoke about forgiveness. When she met a former guard who asked her to forgive him and hold true to her words that our sins are at the bottom of the sea. She thought about how Jesus taught us that we must forgive if we want to be forgiven. She prayed for help as she lifted her hand to shake his. At that moment, God flooded her with warmth, and she truly forgave him. Chat about how we need to forgive others and say we are sorry when we hurt someone. Forgiveness restores us and reunites us with others for peace.
Forgiveness is not always easy when we feel hurt. It's a choice made to stop holding a grudge or anger towards the actions of someone who hurt you. It may take time, but forgiving others, helps us let go of pain and anger, which gives us inner peace.
6. Horatio Spafford, through Trust in God
It's so hard when someone we love dies. We miss them and wonder why God did not save them. Horatio knew lots of loss in his life. His only son died from a fever. Then his four daughters drowned in a tragic accident crossing the Atlantic Ocean. His wife, on the same ship, survived. He journeyed on a ship to meet his wife, and the captain pointed out the spot in the ocean where the girl died. He wrote about it to his sister and stated that his girls were safe, meaning in heaven. His faith in eternal life helped him have inner peace.
Horatio wrote the hymn, 'It is well with my soul." The words remind us that this man continued to trust God, praise God, and let God give him peace. Discuss how even when we face problems, we can focus on our blessings and be thankful for what we have now and what we have experienced in the past. We can pray for God to give us inner peace even when something terrible happens.
7. John Stanley Graul Shows us to Seek Peace for Others
Choosing to help others and put their needs before our own are actions of selflessness. John Graul's father died when he was nineteen. He grew up, became a minister, and married. Alas, his wife and only child died in childbirth. Photos in papers of Nazis bullying Jews who had won medals to save Germany in World War I and news that Hitler, one of the worst bullies ever, had killed thousands of Jews brought John's empathy and allegiance to their cause. John joined an organization to help the Jewish people. He joined a group called Haganah and joined the crew of a ship named Warfield, later called the Exodus. John endured much hardship on the ship but did it selflessly to help a nation.
John Graul sailed on the Exodus, filled with 4500 Jews seeking refuge in Israel from the Holocaust. The British continually stopped Jews seeking refuge. As the Exodus approached Palestine, they broadcast their intentions to the world to enter Palestine. That night the British rammed the ship, but due to the ship being only 17 miles offshore, it was an act of piracy. John survived the attack and boldly to reporters. He testified to the United Nations and garnered their support. That helped world leaders decide to create the new state of Israel. Children learn to be selfless by serving others and noticing the needs of people around them. They can speak up to support people who need help.
8. Todd Beamer, the Choice to Fight for Peace
On 911, when terrorists used American planes to strike the United States, Todd Beamer, and others onboard one of the planes stood against the bullies. He knew he would die no matter what and chose to live his last minutes to help bring peace to the world by stopping the terrorists from attacking the capital of the United States. He and other people he enlisted stormed the cockpit that had been locked when the terrorists took control of the plane. That scared the terrorists so much that they gave up their plan and crashed into a field in Pennsylvania. Yes, Todd and the other brave people passed away, but they saved many lives.
Children can stand up to bullies to protect other children. When we stand together, we are more empowered. Sometimes we need to be willing to have a bully turn on us when we choose to help someone, but we will be working to stop the bad behavior of bullies to bring peace. Help your child have the confidence to be a standup person who helps victims.
9. Johnny Ring and Captain Conwell, Serving Faithfully
During the Civil War, a young lad named Johnny Ring served Captain Russell Conwell in the Union Army. One of his duties was to care for the captain's sword. Johnny promised his mother he'd read his Bible every day. That bothered Conwell, an atheist. He commanded Johnny to stop and said the Bible held lies. Johnny stood firm and said he'd promised his mother. He humbly read the Bible away from the captain. Johnny died saving the captain's sword, and that touched the captain.
When the captain nearly died in battle, he called out to God and promised to serve him for himself and Johnny if God spared his life. Conwell lived, believed in God, and worked sixteen hours a day serving God, eight hours for Johnny, and eight hours for himself. He founded Temple University and spoke on the values of education and service to others. Conwell became steadfast in his faith, as Johnny had modeled. We can help our children stand firm in faith too, and choose to follow Jesus. Through serving others, children build peaceful relationships.
Karen Whiting, author of more than thirty books, writes to strengthen families. Her newest book, Growing a Peaceful Heart, shares stories that show how to have inner peace, increase peace in relationships, and be peacemakers.
Photo credit: ©Getty Images/Handout
Karen Whiting is a mom, author, international speaker, writing coach, and former television host who loves sharing ideas to strengthen families. She has written Growing a Mother's Heart: Devotions of Faith, Hope, and Love from Mothers Past, Present, and Future and 52 Weekly Devotions for Family Prayer, which includes a different way to pray each week plus stories and activities to explore questions children ask about prayer. Her newest book, Growing a Joyful Heart co-authored with Pam Farrel, shares stories that show how to have inner joy, more joy in relationships, choose joy in all circumstances, and become a joy-giver. She loves adventure including camel riding, scuba diving, treetop courses, and white water rafting plus time at home crafting and baking.
Parents: Need Help Navigating Our Crazy Culture with Your Kids? Listen to Our FREE Parenting Podcast!
Christian Parent/Crazy World with Catherine Segars is available wherever you listen to podcasts. Listen to our episode on battling for your kids in prayer by clicking the play button below:
The views and opinions expressed in this podcast are those of the speakers and do not necessarily reflect the views or positions of Salem Web Network and Salem Media Group.
Related video:
Are you in the trenches with your toddlers or teens? Read Rhonda's full article here!