Can a Stay-at-Home Mom Have a Say in the Budget?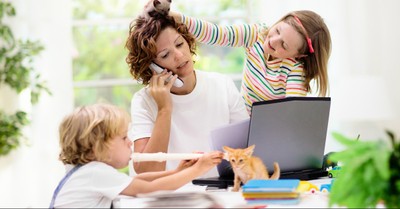 By Laura Bailey, Crosswalk.com
A clear call from the Lord to leave corporate America to be at home with my girls left me feeling unsure about how to engage in our family's budget.
Would I completely lose all financial freedom now that I didn't have income-producing work?
What if I wanted to purchase new clothes, items for the house, or go out with friends?
How would I buy gifts for my husband?
Financial stress is common in marriages, especially among single-income families. But, it doesn't have to be. These questions and many more consumed my thoughts and delayed our decision to become a one-income family, even though we knew it was God's plan. In an effort to help you more confidently make the shift and navigate stewarding your finances, let's dive into three areas: what to expect, what the Scripture says, and practical budgeting advice.
God doesn't place greater importance on income-producing work. With that said, stay-at-home moms can have a say in the family budget. Let's look at a few ways a stay-at-home mom's input in the budget can help her family steward resources well.
The Business of Staying at Home
My bosses are loud, moody, selfish, dependent, and complete slobs! The salary is awful, and I am barely recognized for my hard work, with the expectation I am always on the clock. I confess that I thought about turning in my resignation countless times.
Sound familiar?
Being a stay-at-home mom is hard work. It isn't for the faint of heart, or well, should I say, anyone who enjoys going to the bathroom by themselves. Joking aside, taking care of your family can be exhausting, sometimes disappointing, and often discouraging.
It's not my intention to argue whether or not a woman should stay at home with her children. But instead, to delineate the financial benefits of a mother choosing to forgo working outside the home. However, there are economic benefits to a mother choosing to forgo work outside of the home. The Bible is clear that children are a blessing (Psalm 127:3), and we are commanded to train them in the ways of the Lord (Deuteronomy 6:7). With that being so clear biblically, we still know it's hard to sacrifice a second income financially. Financially speaking, depending on the size of your brood, it might be prudent to stay at home versus paying for childcare.
A 2019 Salary.com titled "How Much is a Mother Worth?" cited that if a stay-at-home mom earned a salary, it would land around $178,201. That was almost four years ago; with the recent state of inflation, lack of affordable childcare, and rise in food and gas prices, we can safely assume this number has increased.
Most of my paycheck went to childcare, eating out, and services when I worked full time. Eating out was a given most nights; a bi-weekly house cleaner helped with the chores, an accountant helped manage our finances, and we sometimes hired help for big projects around the house. Coupled with a daily 2-hour commute, anything that helped save time and allowed for more accessible weekends, we were all for trying.
I am aware that many of the things above are luxuries, and many parents work full time and stay up late or forgo leisure activities to get things done around the house. However, I would argue that most Americans can relate to the above scenario.
Coupled with Salary.com's stay-at-home mother's worth and a closer look at the allocation of a working mother's salary, for many families, it is financially better for the family for the mom to stay at home.
Looking at the Scriptures
While a stay-at-home doesn't receive a salary on paper, she contributes to the financial success of the home. Now let's see how to implement a biblical framework into creating a family budget alongside your spouse.
There are many opinions about how couples should budget and spend their money. Some couples choose to have a joint account, others have separate accounts, and some have both. The Bible doesn't specifically say one way is better than the other, but the command to unity is clearly stated throughout the Scriptures.
Communication is vital in marriage, especially when talking about the budget. God designed marriage to be a partnership (Genesis 2:24). While the husband is the head of the household, under God's authority (Ephesians 5:21-33), the wife's input in allocating financial resources is equally as essential and necessary if we are to obey the command of unity.
Before my husband and I discuss significant decisions, life-changing moves, or the general direction of our family, we remind ourselves of Paul's words in Philippians 2:1-5:
"Therefore if you have any encouragement from being united with Christ, if any comfort from his love, if any common sharing in the Spirit, if any tenderness and compassion, then make my joy complete by being like-minded, having the same love, being one in Spirit and of one mind. Do nothing out of selfish ambition or vain conceit. Rather, in humility, value others above yourselves, not looking to your own interests but each of you to the interests of the others. In your relationships with one another, have the same mindset as Christ Jesus:"
When we choose to have the mindset of Christ, laying down our self ambitions, pride, and own interest, we can experience joy instead of dread in the budget process. This allows us to budget with "how" the money can be used to bring glory to God as the motivation, rather than who earned what.
Practically Breaking the Budget
The reality is that though Mom contributes in many non-tangible ways to the household at home, there will be financial trade-offs. I've become an expert on what restaurants have kids-eat-free nights, double coupon days at the grocery store, and the cheapest gas station in town! I'd love to share a budgeting method our family finds useful as a practical approach for stay-at-home moms.
Each year, as we sit down to crunch the numbers, we work to balance the budget after properly preparing our hearts and praying. We find it helpful to put our money into "buckets."
We call the first bucket "the bare bones," mortgage, electricity, basic food needs, car/gas, levies, etc. The second bucket is the "nice to have," eating out, kids' activities, and extra clothes. The third bucket is "rainy day," savings, investments, and future repairs to the cars and house. Lastly, a "wishlist" would be trips, furniture or decorations for the home, or personal luxuries such as a manicure or round of golf.
Generally, the first three buckets are pretty straightforward. For the wish-list bucket, we start with something for the family; then, we share the various items on our list. In our family, we give each other an allowance to be used on whatever they desire as long as it fits in the budget. It's incredible as we implement the mindset of Christ how often we are willing to give up one of our desires so that the other can enjoy more.
Each family must prayerfully seek God's guidance and discernment regarding the family budget. Taking care of the home is a full-time job, and as a stay-at-home mom, your input is valuable and necessary for your family's budget. You may find that one strategy works better for your family over another, and the Bible doesn't specify that there is a "right" way to steward finances. However, we honor and please God when we work in unity to bring glory to God with our family's finances. Embrace Paul's words to the Philippians, and seek to bring glory to God in all of the many ways you work.
Photo Credit: ©GettyImages/FamVeld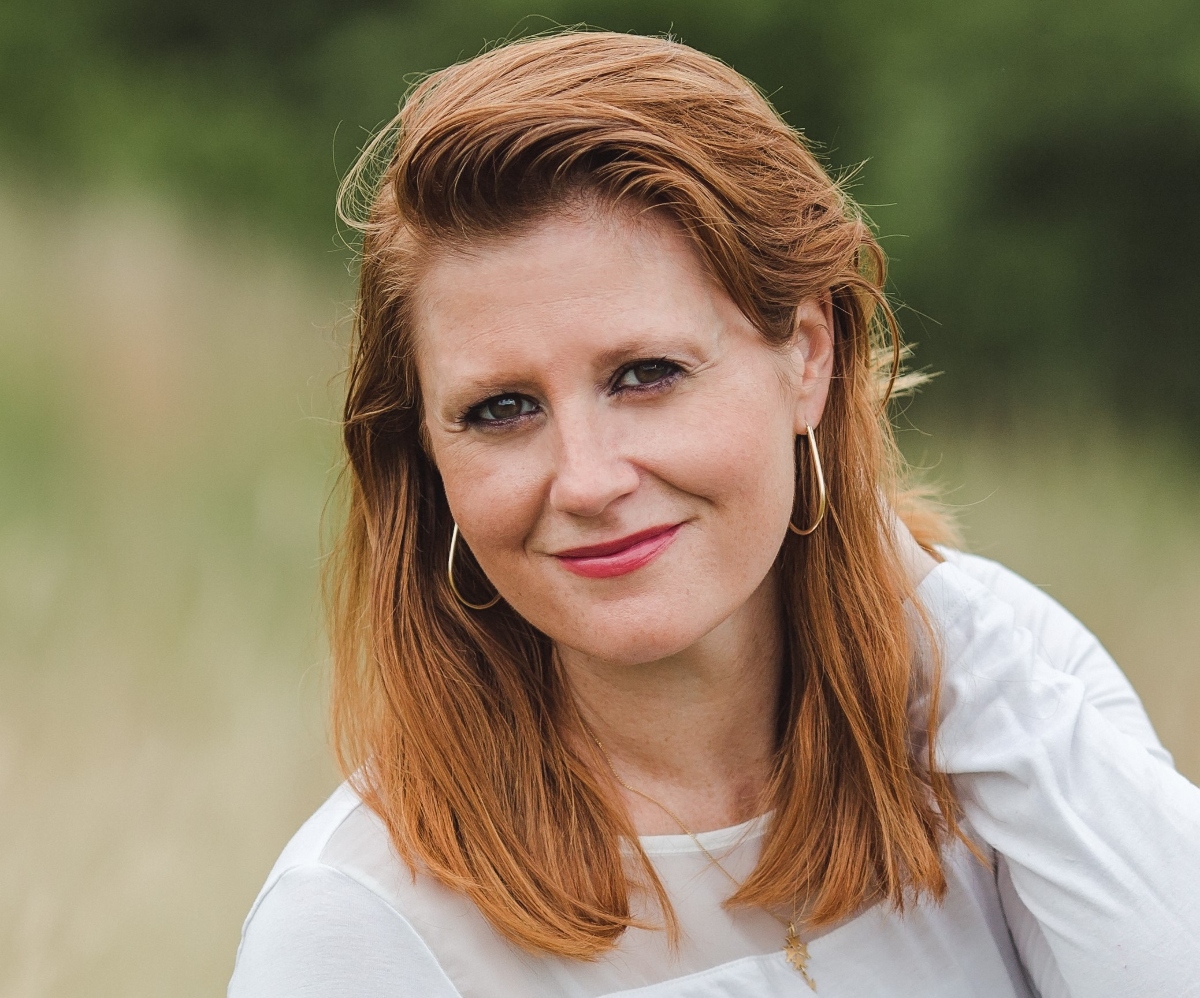 Laura Bailey
is a Bible teacher who challenges and encourages women to dive deep in the Scriptures, shift from an earthly to an eternal mindset, and filter life through the lens of God's Word. She is the author of
Beyond the Noise,
and loves any opportunity to speak and teach women of all ages. She is a wife and momma to three young girls. Connect with her on her website,
www.LauraRBailey.com
, Facebook and Instagram.
Related podcast:
The views and opinions expressed in this podcast are those of the speakers and do not necessarily reflect the views or positions of Salem Web Network and Salem Media Group.
Related video:
In the video are 5 Tips for Decluttering Your Space by Michelle S. Lazurek.