Rediscovering God's Ideal: Divorce and Remarriage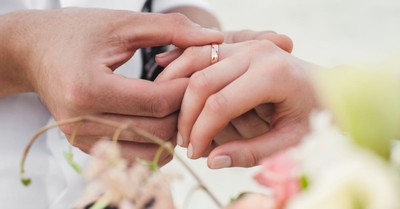 By David Sanford, Crosswalk.com
Before marriage, it's tempting to promise the officiating pastor and each other, "We'll never say or think the D-word," but life doesn't always work that way.
My wife, Renee, and I sometimes quip that we've been married for 39 years—and happily married for 35 of those years. The other four years were often difficult, sometimes awful, and always pain-filled. Thankfully, Renee & I can say we're very happily married and loving it!
If life isn't ideal, and the D-word becomes a reality, however, we enter a new phase of life. Ideal A didn't happen. Instead, we enter Ideal B. It's still ideal because it's focused on God's best for our lives here and now. It's just different from Ideal A, which is one man and one woman married "until death do us part." Now it's Ideal B, which offers several options.
Commitment?
Within Ideal B, the best option is to make a commitment to the one providing biblically wise, truth-based, and grace-filled pastoral care to you. That commitment isn't easy to make, but it provides wonderful benefits. That commitment is to not date anyone for at least two or three years after your divorce. This commitment is true whether your ex-spouse remarries, lives with someone, or takes illicit drugs and sleeps around like a feral cat.
Within Ideal B, it doesn't matter what your ex-spouse does. I've seen miracle after miracle. What matters is what you do. And what's best for you is taking at least two or three years for grief, forgiveness, forward-thinking, and healing; for personal growth and vitality; and for spiritual renewal and robustness. It's truly Ideal B. None of that can happen, however, if you rush into a second marriage. So, don't! Instead, take at least two or three years for you and your own best—now and for years to come.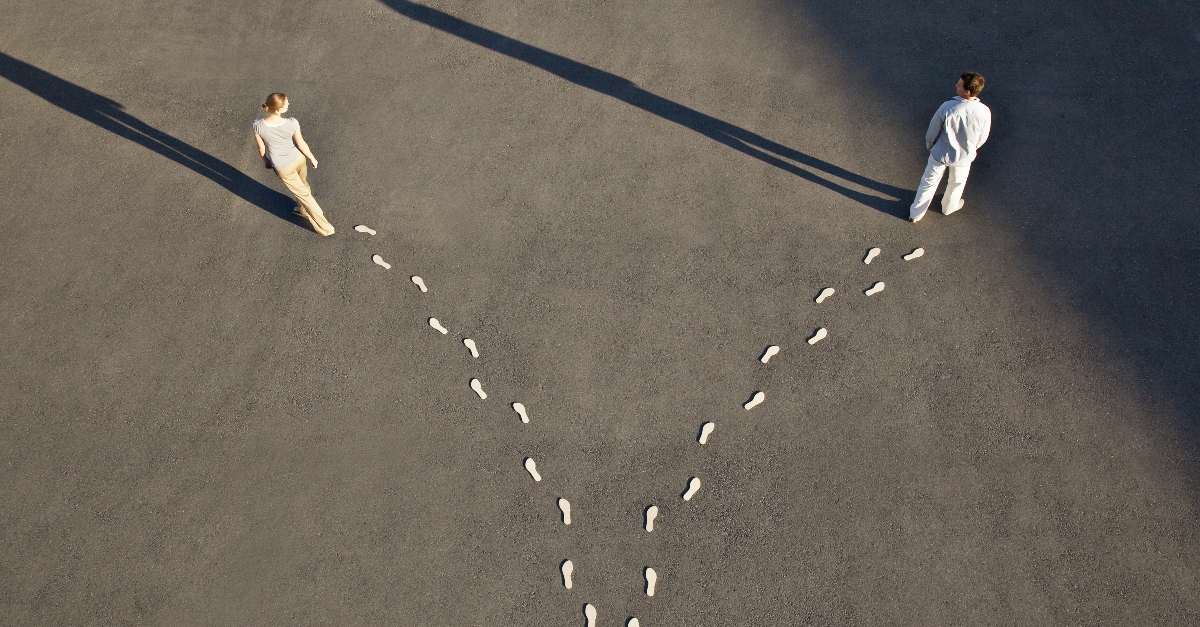 Photo credit: © Getty Images/Martin Barraud
Remarriage?
After those two or three years, should you remarry? Maybe. Maybe not. Ask the one providing biblically wise, truth-based, and grace-filled pastoral care to you. Ask four or five others who know God deeply and know and love you. Ideally, ask individuals from different spheres of life, starting with church and branching out from there. If you only have three such individuals, and they're all at your church, that's okay. Then again, don't run a poll on Facebook! Only count the opinions of those who know and love God deeply and know you very well.
If one in three or two in five such individuals advise you to wait, then wait. The end goal of Ideal B isn't remarriage. It's doing what's best for you. Many times that includes remarriage, but many times it doesn't. The more you know and love God deeply and embrace yourself as you are (and are becoming), the more joy-filled life you'll enjoy. You'll certainly see this in my friend Pam Leone's story below.
If your trusted, godly mentors and friends advise you to consider remarrying at some point down the line, take it very slowly. Don't already have someone in the wings. That sabotages Ideal B. Instead, focus on you and God, you and God, you and God.
Starting Over
After you get the go-ahead to consider remarrying, still don't look for a potential new spouse. Let them come to you, often unexpectedly, and (almost) never romantically, let alone "love at first sight." Get to know them. If a red "stop" flag goes up, walk away. Then again, when a yellow "caution" flag goes up, that's positive. Change is possible! Then again, romance with them isn't in your immediate future. Instead, invite them to get help to grow and change in that area actively, and then encourage them to demonstrate the reality of that change in various real-life social contexts for months on end.
`Anyone can be on their best behavior on dates. So, send them to visit your parents or married sibling's family or better yet both—without you. Wait until your honeymoon to vacation together. Otherwise, sexual temptation could ensnare you, cloud everything, and put big tears in Ideal B.
Sometimes, enough sin tears Ideal B into little pieces. Then we're looking at Ideal C., and that's where the heartbreaking and yet hope-filled story of Harold comes in.
Harold's Story
A good friend of mine, Harold, had a marriage full of infidelity, abandonment, heartache, and despair. When it finally ended in divorce, he turned to one relationship after another, looking for a way to fill the void in his life. He still believed in God; he even prayed and tried to convince God that a relationship with a non-Christian woman would be okay for him. But he couldn't shake an uneasy feeling.
"I can remember on several occasions a tugging at my heart, a calling to return to things I once knew…to my first love," Harold told me. "But, I couldn't. I felt embarrassed and ashamed. But the Lord was patient. I see now as I look back that He never left me…that His hand was guiding me through the darkness."
God led Harold to the woman to whom he is now married. God was drawing her to Himself as well. Through that relationship, they both discovered a new love for the Lord. "Part of me thought that God would be angry with me," Harold says. "So much so that He wouldn't want anything to do with me. I know now that was wrong. It was a lie. I had hurt Him deeply, and, yes, I had disappointed Him greatly. I had been given a precious gift and threw it away. But thankfully, His love is undying and overcomes all adversity. His love truly endures forever!"
Pam's Story
Another friend, Pam Leone, resigned herself to spiritual last place after a tough divorce. Before all that, Pam figured that since she had married a Christian and was getting her bachelor's degree in Bible and theology, she was assured of a Spirit-filled life, as well as being happy and successful. She and her husband, Michael, were Young Life leaders and Sunday school teachers.
Sadly, though, Pam found that her complacency caused her to become careless—in both her relationship with God and with her husband. She recalls, "My pride caused me to believe that as a Christian wife, I should not be struggling with such things as anger toward my husband. Feelings of frustration were to be squelched because 'a godly woman wouldn't feel this way!' I was constantly beating myself up for my feelings. This was a breeding ground for the anger and hard-heartedness that took hold of me."
About a year after she graduated from Bible college, Pam and Michael separated and eventually divorced. At that point, Pam realized that she needed to put her strong will aside and ask for God's forgiveness. "He did break me, and I was transformed. I totally yielded myself to His Spirit," she says. Five years later, Pam and Michael came together with a Christian counselor to work through the issues that had driven their relationship apart. They prayed about what God would have them do with their relationship. "We were both scared but knew God was in control," Pam says. "Our decision to do this was based on a commitment to God." For a year, they fought, cried, and laughed as they worked hard to understand each other again and communicate honestly. As their reconciliation continued to bring them closer, Pam and Michael decided to get married—again! Ten months later, God blessed them with the most precious of wedding gifts—a beautiful baby girl, Rachael Elizabeth. It was as if God said, "This is My gift to you for obeying Me."
"I look at our marriage as a living testament of God's grace," Pam says. "It is a gift that neither of us deserved. Our sin destroyed our marriage, but God, in His mighty love for us, resurrected it through His power. It's amazing!"
Ideal A Bible Verses
"That is why a man leaves his father and mother and is united to his wife, and they become one flesh" (Genesis 2:24 NIV).
"He who finds a wife finds what is good and receives favor from the Lord" (Proverbs 18:22 NIV).
"Has not the one God made you? You belong to him in body and spirit. And what does the one God seek? Godly offspring. So be on your guard, and do not be unfaithful to the wife of your youth" (Malachi 2:15 NIV).
"'For I hate divorce!' says the Lord, the God of Israel. 'To divorce your wife is to overwhelm her with cruelty,' says the Lord of Heaven's Armies. 'So guard your heart; do not be unfaithful to your wife'" (Malachi 2:16 NLT).
"You have heard the law that says, 'A man can divorce his wife by merely giving her a written notice of divorce.' But I say that a man who divorces his wife, unless she has been unfaithful, causes her to commit adultery. And anyone who marries a divorced woman also commits adultery" (Matthew 5:31-32 NLT).
"For example, by law a married woman is bound to her husband as long as he is alive, but if her husband dies, she is released from the law that binds her to him. So then, if she has sexual relations with another man while her husband is still alive, she is called an adulteress. But if her husband dies, she is released from that law and is not an adulteress if she marries another man" (Romans 7:2-3 NIV).
"A woman is bound to her husband as long as he lives. But if her husband dies, she is free to marry anyone she wishes, but he must belong to the Lord" (1 Corinthians 7:39 NIV).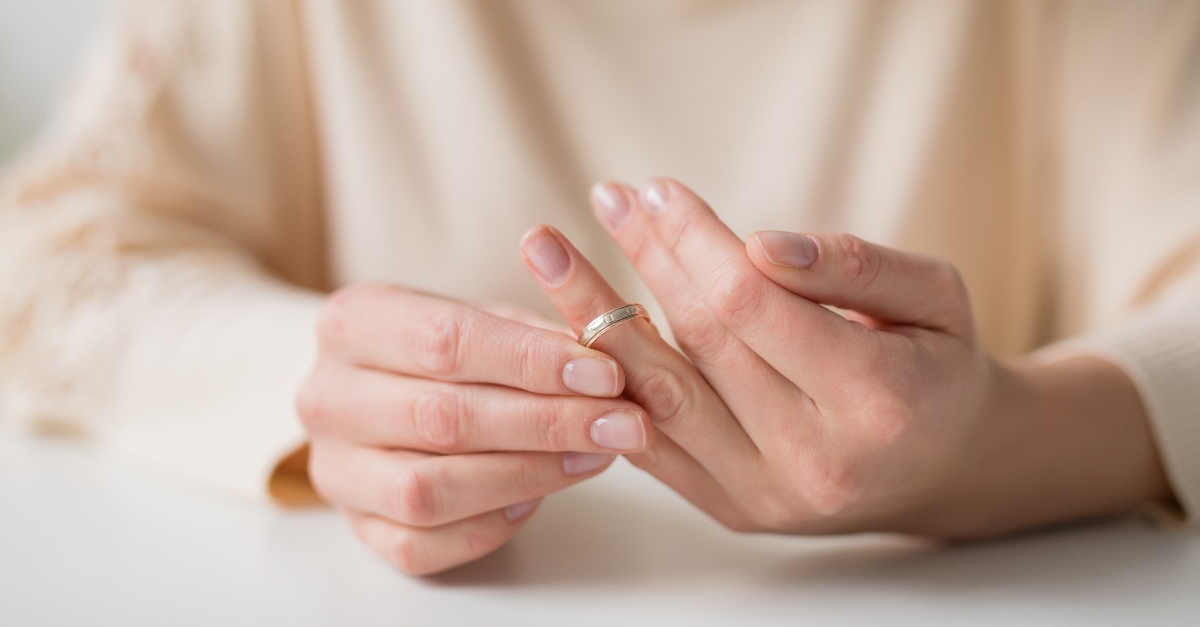 Photo credit: ©Getty Images/grinvalds
Ideal B Bible Verses
"This is what the Lord says: 'Was your mother sent away because I divorced her? Did I sell you as slaves to my creditors? No, you were sold because of your sins. And your mother, too, was taken because of your sins" (Isaiah 50:1 NLT).
"I [the Lord] divorced faithless Israel because of her adultery. But that treacherous sister Judah had no fear, and now she, too, has left me and given herself to prostitution" (Jeremiah 3:8 NLT).
"Jesus replied, 'Moses permitted divorce only as a concession to your hard hearts, but it was not what God had originally intended. And I tell you this, whoever divorces his wife and marries someone else commits adultery—unless his wife has been unfaithful'" (Matthew 19:8-9 NLT).
"Jesus straightened up and asked her, 'Woman, where are they? Has no one condemned you?' 'No one, sir,' she said. 'Then neither do I condemn you,' Jesus declared. 'Go now and leave your life of sin'" (John 8:10-11 NIV).
"To the married I give this command (not I, but the Lord): A wife must not separate from her husband. But if she does, she must remain unmarried or else be reconciled to her husband. And a husband must not divorce his wife" (1 Corinthians 7:10-11 NIV).
"But if the unbeliever leaves, let it be so. The brother or the sister is not bound in such circumstances; God has called us to live in peace" (1 Corinthians 7:15 NIV).
Photo credit: ©GettyImages/Kostyazar
---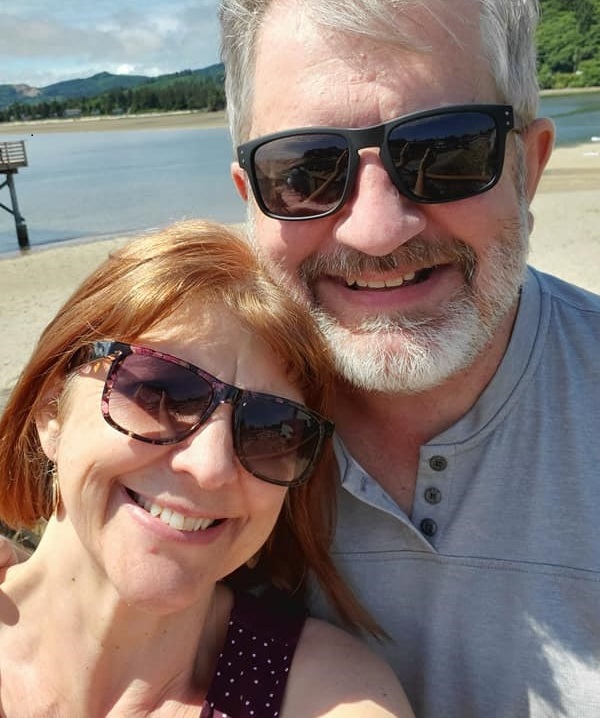 The late David Sanford's book and Bible projects were published by Zondervan, Tyndale, Thomas Nelson, Doubleday, Barbour, and Amazon. His latest book was Life Map Devotional for Men published concurrently with his wife Renee's book, Life Map Devotional for Women.