3 Reasons We Should Celebrate That Christ Came before Christmas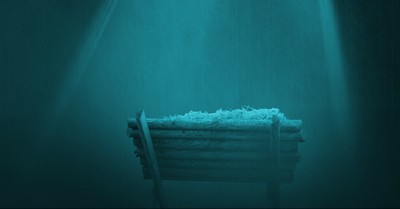 By Kile Baker, Crosswalk.com
Long, long ago, before there were Christmas trees, presents, and snow, there was…nothing. Well at least at one time there was nothing. Actually, that's not quite right either, there wasn't time, or space, or even something to compare nothing with, so the easiest way to say it is…there was just God.
Before the creation of everything, God was planning Christmas, or at least what we would call Christmas. We're in advent season right now, and advent really just means "arrival." Before there was a place to arrive to, there was God planning how we would arrive and to who.
This realization should truly cause us to stop in our tracks and marvel at the choices God made before any of us had a choice. The Christ could have been born anywhere and at any time, like Fiji in the summer for example. But He didn't. Before the creation of the world, God chose where He would be born, to whom, when, and in what circumstances. Long before you and I had a season to celebrate, God would showcase why there would be a reason to celebrate.
Here are three reasons to celebrate the Christ in "Christmas," because Christ was before Christmas.
1. When Christ came, a dark world finally received light.
While it may be popular to start the Christmas narrative in the first century and read through Luke or Matthew's account of the birth of Christ, the Christmas story starts far before their account of history, or even history itself. We need to go back to the beginning of if all, in John 1:1-5,9:
"In the beginning was the Word, and the Word was with God, and the Word was God. He was with God in the beginning. Through him all things were made; without him nothing was made that has been made."
It's crazy to think about, but Christ, the eternal Son of God, through whom all things were made, chose what part of His creation he would lay in as a small baby and cry for the first time. God chose what smells would be around, the parents who would raise Him, the city He would be born in — all of it. And this should humble us immensely as we celebrate Christmas, because God could have chosen a wealthy, affluent family who lived in a large city. God could have chosen a moment where crowds of thousands would gather to sing His praises and celebrate His birth.
He could have chosen a way of coming into the world that would have immediately inspired people to mark the day on their calendars in remembrance of His birth — but he wouldn't get that until many, many centuries later. The world was busy with its own mess, which is why He came in the first place. John continues in His narrative to let us know just how important this moment in history was:
In him was life, and that life was the light of all mankind. The light shines in the darkness, and the darkness has not overcome it
Mankind may have been living, but they really didn't have life. The world was covered in an all-consuming spiritual darkness as people lived for themselves rather than God. Sure, there were a few heroes of the faith that brought small lights of hope, but it didn't last. Those light went out, and with them, the darkness returned.
Until Christ came, who was life itself and the light of the world. He willingly came into darkness, to drive it out and conquer it once and for all. People lived in, couldn't overcome and even feared the darkness.
When Christ came. there was no need to be afraid of the dark anymore, because Jesus was the light
Maybe one of the reasons we love Christmas time so much is to see how the lights shine brightly at night on our trees, our roofs, in our neighborhood, and across the city. For a season, even people shine brighter. We're more generous, more thankful, more kind, and seemingly more alive than ever. Maybe it's because deep down we know, that this season is about being grateful that God came to a dark world so desperately in need of His light.
Celebrate Christ in Christmas: This week as you light your Christmas tree, look at the neighbor's lights or drive by a well-lit area of town, thank God for bringing His light into the world. Every time you see a Christmas light lighting up the darkness, stop for a few seconds and pray to God in gratitude to for lighting up a dark world.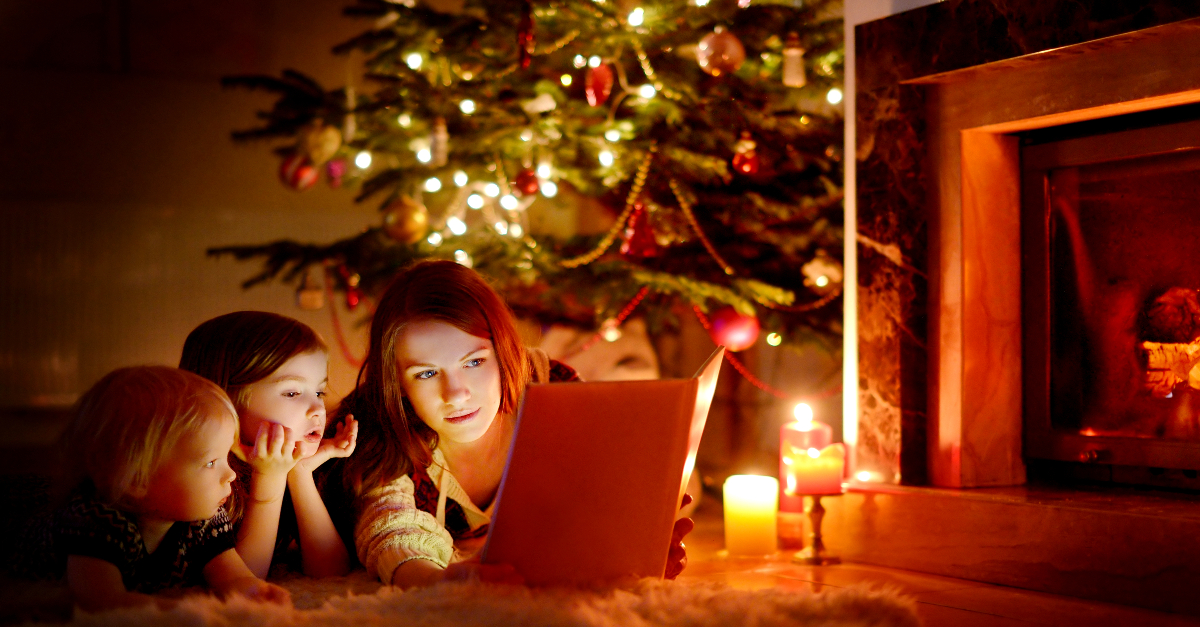 Photo Credit: ©GettyImages/maximkabb
2. When Christ came, we could believe like kids again.
One of the many things that makes Christmas great is to watch the wonder and awe kids have this time of year. Some of them are waiting patiently for Santa to bring them something awesome (and if you'd like to have that talk about how and what we should tell our kids about Santa, you can find a little help with that right here). Some are just glad we get to decorate the house and light up a tree. Some can't wait to see the grandparents or stay up late and eat cookies. Christmas really does bring out a sense of childlike wonder that no other season does.
And I think God intended even for adults to believe in Him, in awe, amazement, wonder, and with childlike faith. As a man Jesus would even say so, that in order to truly accept Him, we must do so as kids in Luke 18:16-17: "Let the little children come to me, and do not hinder them, for the kingdom of God belongs to such as these. Truly I tell you, anyone who will not receive the kingdom of God like a little child will never enter it."
There is a difference between having childish faith, and child-like faith.
There is this tension of growing up that on the one hand, we must mature in order to make it in the world so we're not crushed by it. Without Christ, the world is dark, selfish, and harmful. In our faith we must be mature to determine what and who is from God and what is not. We must put childish things away so that we can protect the ones we love, mature in our faith in order to make it through challenging times, and cling to God as needed.
The other side of that tension is to keep our child-like faith. It is a real tragedy if we lose our sense of wonder, imagination, awe, and belief in the impossible. We need to be child-like in some sense in order to accept God and all He is done. We can't completely put away the ideas and openness of childhood or else we'll miss God and all He has done completely. How else can we accept that a baby was the hope of the world, Mary was miraculously pregnant, and angels had a party in the sky above the shepherds announcing His arrival?
John 1:12-13 He came to that which was his own, but his own did not receive him. Yet to all who did receive him, to those who believed in his name, he gave the right to become children of God — children born not of natural descent, nor of human decision or a husband's will, but born of God.
Adults may scoff at this, but kids lean in with wonder and amazement and. Adults may ask "How can this be?" As Zechariah did, but kids simply enjoy the amazement and respond with joy and wonder as their eyes light up with all that they behold. For those of us who can and do believe, we don't become the adults of God, but the children of God, trusting God as our heavenly Father even as we're amazed by His works.
Celebrate Christ in Christmas: This year, experience Christmas through the eyes of a child. Get down to their level, ask them questions and try to experience the joy of Christmas as they do. Ask them about the Christmas story of Christ being born. Hear what details cause them to wrinkle their nose, light up their faces, or tilt their head back in wonder. Ask them about angels in the sky, the star that led the way to Jesus, the wise men's gifts, and the Christ being born in a manger. Listen as they describe it. Do you have the same excitement and awe as they do?
3. When Christ came, all of creation celebrated.
Matthew 2:2 "Where is the one who has been born king of the Jews? We saw his star when it rose and have come to worship him."
All of creation was made through Christ, including you and I, the trees we light up in His honor, the wood and stone for our houses where we celebrate His birth, and even the stars in the sky.
And it's not just people who celebrated the birth of Christ, but creation itself. The angels sang with heavenly praise, little baby John let in His mother's belly when Mary was nearby, and even a star guided people from far away to see the face of God swaddled in a manger.
It was the moment that all of creation had been waiting for. Christ would later say that if people didn't praise His name, the rocks themselves would cry out for Him. The apostle Paul announced that all of creation was groaning to see the day of Christ when He would restore all of creation to its former glory.
At Christmas, creation itself celebrated.
Since all of creation was made by Him, through Him and for Him, the stars themselves celebrated Him, their creator. Inanimate, unthinking objects seemed to take on personality and action as their Lord laid in a manger.
If rocks and stars, rivers and oceans, planets and solar systems all owe their existence and delight in the coming of the Lord, so should we! Let's celebrate the Christ before Christmas, through Christmas. Here's a recap of what we have to celebrate:
All of creation, including you, were made through Christ.
A world in darkness received light in Christ.
All people are invited into God's family through Christ.
Every part of creation made by and for Christ celebrates Christmas.
This is the reason we celebrate at Christmas time. The season, the day, and the joy are named after the one who was before all, and through all things were made. This Christmas let's celebrate the Christ who was before Christmas.
Photo Credit: ©GettyImages/Simon Lehmann
Kile Baker is a former Atheist who didn't plan on becoming a Christian, let alone a Pastor, who now writes to try and make Christianity simple. Kile recently wrote a study guide to help people "look forward to and long for Heaven." You can get one on Amazon here. He also writes at www.paperbacktheologian.com. Kile is the grateful husband to the incredibly talented Rachel, Dad to the energetic London and feisty Emma and Co-Lead Pastor at LifePoint Church in Northern Nevada. He single handedly keeps local coffee shops in business.
Related podcast:
The views and opinions expressed in this podcast are those of the speakers and do not necessarily reflect the views or positions of Salem Web Network and Salem Media Group.
Related video:
See the numerous biblical prophecies of the birth of Jesus Christ and what we can learn from the Old Testament about His divinity in this collection of scripture quotes.