15 Unique Ways to Celebrate Dad This Father's Day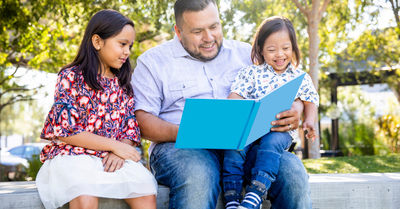 By Alicia Searl, Crosswalk.com
Father's Day is upon us! How do you plan to make the special guy in your life feel special? Maybe the traditional BBQ cookout or hitting up the hardware store on the way home after church does the trick. Sometimes all you have to do is just ask; most of the time, they'll let you know. Dad's are so easy and fun to celebrate!
But what if your dad is leaving you a little bewildered, and you want to do something truly different this year, but you can't seem to conjure up any new or unique ideas? Well, not to fret; I've gotcha covered! First, tap into what makes your dad tick. What does he enjoy or like to do in his spare time? Is he a golfer? Does he love boats? Maybe he likes to explore and step out in nature. Answering these questions will help get you on the right path to celebrating your dad while making him feel super loved in the process.
So, are you ready? Let's discover a few ways to celebrate your dad this Father's Day and make it one he won't forget!
1. Go Wild at a Theme Park Fun
If your dad has a sense of adventure, this might be right up his alley! Get dizzy on the tilt-a-whirl or laugh 'til your tummy hurts after eating too much cotton candy. If you don't have a theme park nearby, make a weekend trip out of it and visit a nearby city that does. Many parks offer lodging there or close by.
2. Splash into a Water Park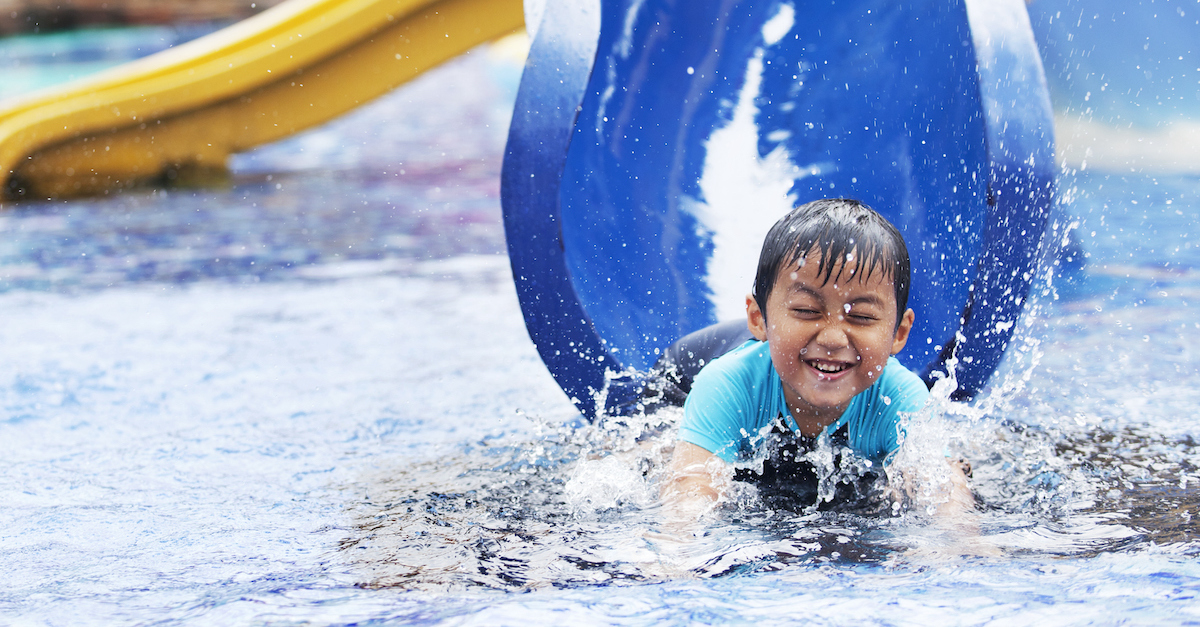 Photo credit: ©GettyImages/CreativaImages
Need something that will cool Dad off a bit? Well, now that we are approaching some of the hottest days of the year, throw on a swimsuit, grab some towels, and head to a local water park. This won't just be fun for Dad but something the entire family will enjoy!
3. Host a Food Contest
My husband's grandmother used to say, "You show love best by feeding people." I think there is something to that! If your dad is a "foodie," then have each family member prepare some of his favorite dishes and watch him eat 'til his heart is content. Make it a contest for extra fun and see which dish is the best!
4. Be of Service
Does Dad's car need a wash? Maybe the garage needs to be cleaned up a bit. How can you be of service to your dad on Father's Day? I'm not sure what he needs, but if you tell him you want to "serve him" for the day, he'll think of a few ways you can help out!
5. Hit Up a Car, Boat, or Plane Show
There is something about dads and a love for things that go vroom! Check out some of the local events in your area and see if they are hosting a car, boat, or plane show. Many places host such events this time of year for dads and other spectators.
6. Get Out in Nature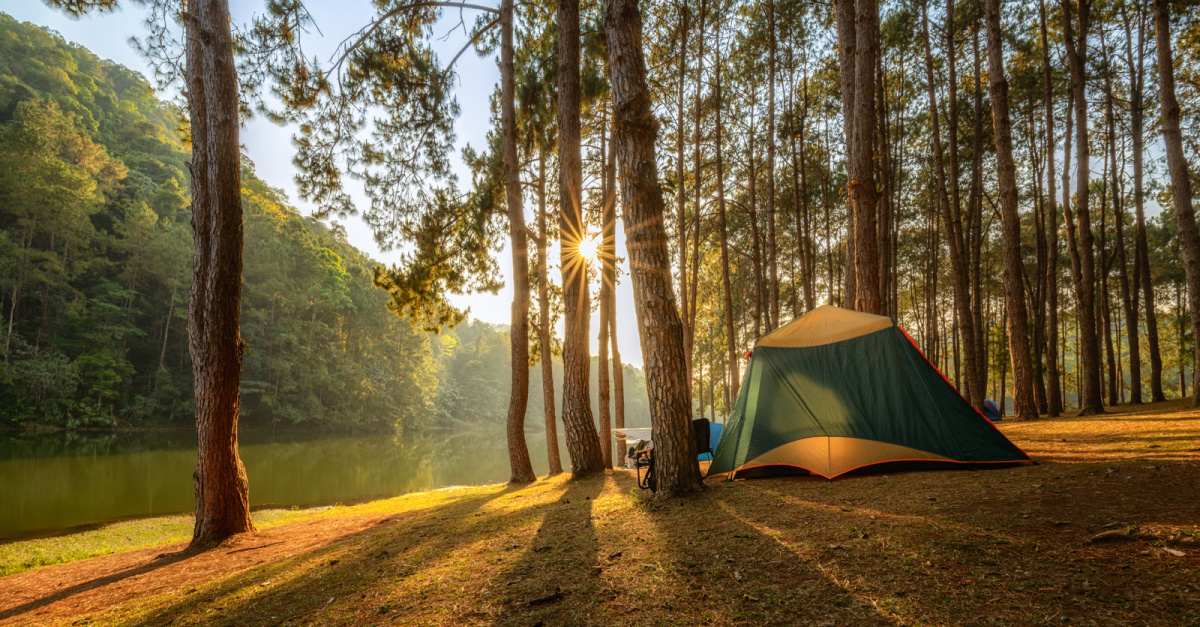 Photo credit: ©Getty Images/Peerapat Lekkla
If your dad is an outdoor lover, pack up the kids, dogs, water bottles, and binoculars and hit the trails. There is something special about being out in nature with Dad. Be sure to have some quiet moments to soak in the sights and sounds, but also be ready to listen, as some of the best wisdom is dispensed on those hikes with your dad.
7. Create an Obstacle Course
Calling all competitive dads! If your dad likes to win and has a flair to "show off" a bit when he does, then let him try his hand at an obstacle course you set up! From hula hoops to cones to the swing set, there are endless opportunities to let Dad claim his victory!
8. Delight in a Dish of Ice Cream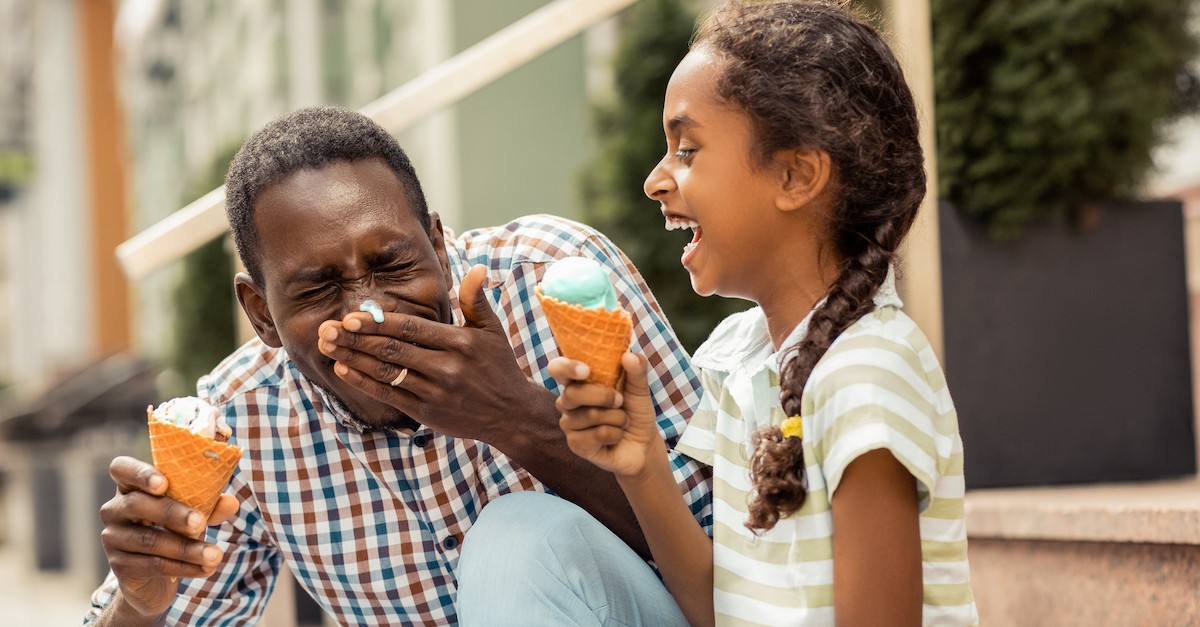 Photo credit: ©Getty Images/yacobchuk
If your dad has a sweet tooth and can put down some ice cream, treat him with an ice cream bar! Set it up with all the fixings. You can offer a wide spread of fruit, nuts, drizzle toppings, and even sprinkles. You really can't go wrong with this one!
9. Play a Round or Two of Putt Putt
This is a family fun event that is sure to please even the non-sporty dads. Grab a club and a ball and hit the course. Get ready for some smiles, giggles, and probably a few silly moves from Dad. I think the young kid comes out in all of them here!
10. Visit a Museum
Is your dad a history buff? Maybe he enjoys discovering new things or is really into science or exploration. If so, a museum may be right up his alley. Many big cities host a wide range of museums and places to discover. Go check one of them out with Dad!
11. Let the Games Begin
Whether it's a bunch of board games or a slew of video games, get ready to play and tell your dad's heart is content. Make it more exciting by bringing in a few of his favorite snacks. The challenge is on – who will win the next round?
12. Take a Trip to the Arcade
Tap into dad's inner child. Trust me, they all have it. An arcade is always a fun place for dads to be a kid again. Many places even have old games he grew up with, making the event even more memorable!
13. Movie Marathon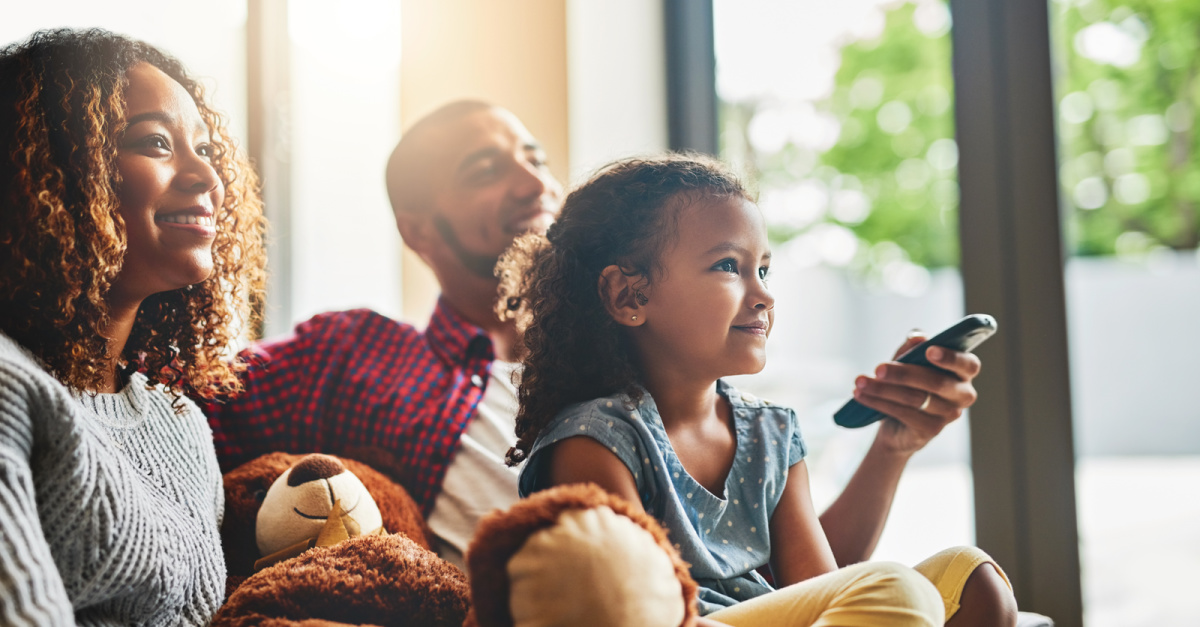 Photo credit: ©Getty Images/People Images
Movie fans are welcome here! Does your dad love Star Wars or maybe Marvel movies? Get the popcorn poppin' and settle in because it might be a great time to do a movie marathon!
14. Let the Good Times Roll
Maybe bowling is something your dad enjoys. Then slip on the shoes, pick out the perfect ball, head over to the lane, and let Dad show off his moves. Spare or strike, it doesn't matter when you're having a good time with Dad!
15. Tell Stories
Dads have generally been good at sharing stories, but this time share a story with him. Share some of your favorite memories with your dad. Make it even more special by sharing some of your favorite photos. Let him know how awesome he is and how time spent with him is truly rewarding.
Bible Verses to Share with Your Dad
In closing, here are a few verses you can share with your dad to encourage him to keep going strong for your family and that God is quipping him to do great things!
As a father has compassion for his children, so the LORD has compassion for those who fear him. Psalm 103:13
I have no greater joy than to hear that my children are walking in the truth. 3 John 1:4
The father of a righteous child has great joy; a man who fathers a wise son rejoices in him. Proverbs 23:24
But as for me and my household, we will serve the LORD. Joshua 24:15
Heavenly Father, thank you for the dads that are in our lives. Please share Your wisdom and guide them as they lovingly lead our families. Remind them that You are, first and foremost, their unfailing and faithful Father. Let them enjoy their day and help them feel adored and loved as we share how truly special they are to us. Amen.
Photo credit: ©Getty Images/adamkaz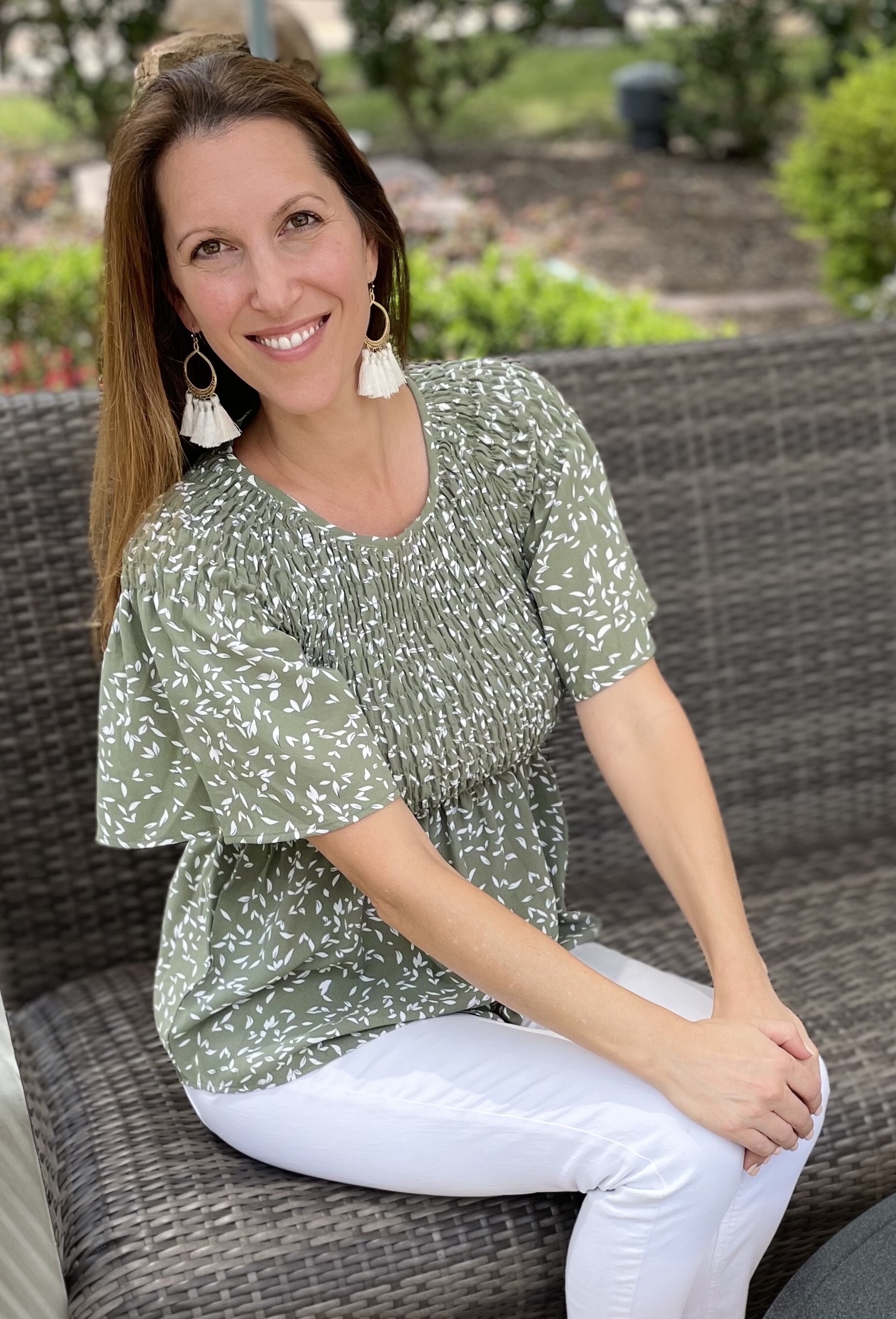 Alicia Searl is a devotional author, blogger, and speaker that is passionate about pouring out her heart and pointing ladies of all ages back to Jesus. She has an education background and master's in literacy. Her favorite people call her Mom, which is why much of her time is spent cheering them on at a softball game or dance class. She is married to her heartthrob (a tall, spiky-haired blond) who can whip up a mean latte. She sips that goodness while writing her heart on a page while her puppy licks her feet. Visit her website at aliciasearl.com and connect with her on Instagram and Facebook.
Related podcast:
The views and opinions expressed in this podcast are those of the speakers and do not necessarily reflect the views or positions of Salem Web Network and Salem Media Group.
Related video:
Click here to read the full article.
Video credits for audio, video, photos: Soundstripe, Storyblocks, LightStock, ThinkStock, GettyImages