How Should Christians Respond When Falsely Accused?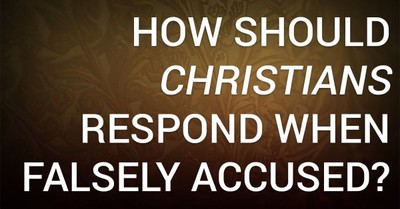 By R. C. Sproul Jr., Crosswalk.com
There's some tension that's resolvable, in a couple of different texts in the scripture, particularly for people in positions of leadership in the church. We're told in the qualifications of an elder that you should be above reproach, even with those outside the kingdom. We're also told over and over again that if you love Jesus, the world is going to hate you. Well, how do you have the world hate you, and have a good reputation? R.C. Sproul Jr. lays out how Christians should respond when falsely accused in this situation.
Photo Credit: ©SWN Design