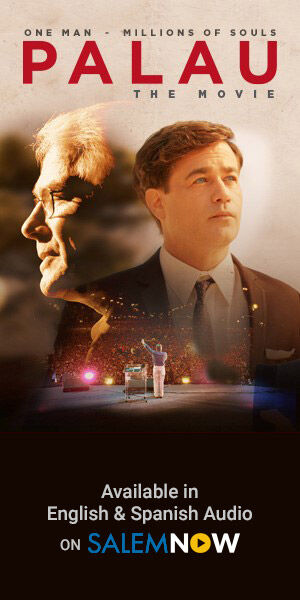 When 10-year-old Luis Palau's father passes away, his life is changed forever. Luis is forced to discontinue his formal education at an elite boarding school in Argentina to provide for his struggling family; instead Luis devotes his life to God, begins preaching, launches a radio show and is ultimately invited to the United States to become a missionary. His decision to study in the United States is not easy, but he feels he must follow what God has called him to do: bring the good news of Jesus to people across the globe.

To eventually fulfill this vision, he must overcome many challenges. Luis learns to stand firm in the plans God has before him while contending with serious threats to his safety as he began evangelizing in South America amidst violent political turmoil.

An unexpected encounter with Billy Graham would again change his life forever: bringing about the launch of Palau's global ministry at a level only God could ordain. Built upon his unwavering belief that the teachings of the Bible and a relationship with God are the foundation of life, Luis presents the GOOD NEWS to millions. The path is not always easy, but remaining dedicated to the vision God placed in his heart along with his consistent message of hope and love, Luis Palau has become one of the greatest evangelists in history. The legacy of what God can do with a willing heart will inspire people of faith for generations.
Information about the film courtesy of Salem Now.
Looking for more great movies from Salem Now? Click here.