Your Mission Is in the Mundane - iBelieve Truth: A Devotional for Women - September 23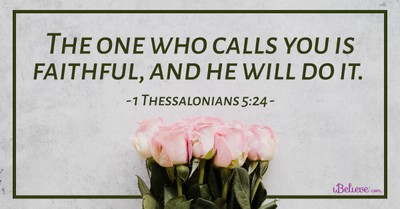 Crosswalk.com

Your Mission Is in the Mundane
By: Chelsey DeMatteis
The one who calls you is faithful, and he will do it. - 1 Thessalonians 5:24
The other week as I was sitting with a friend over coffee, her heart seemed heavy as the words rolled off her tongue, "I don't know what my purpose is, all I do is sit behind a desk and clock 40 hours a week." At that moment I wanted to affirm her, tell her how amazing she is, what a great mom she is, and how her work does matter, but I realized my words can't heal that, only God can.
As I looked at her over that cup of coffee all I could say was this, "God created all of us with purpose, sometimes we have to look a little harder to see it." What I meant by that was this, we don't need a platform, thousands of followers, 100 likes on a Facebook post, and bursting at the seams in-home bible studies to prove we're living out God's purpose. What we need is a life obediently following His mission for us. This looks different for every single one of us. 1 Thessalonians 5:24 tells us, "The one who calls you is faithful, and he will do it."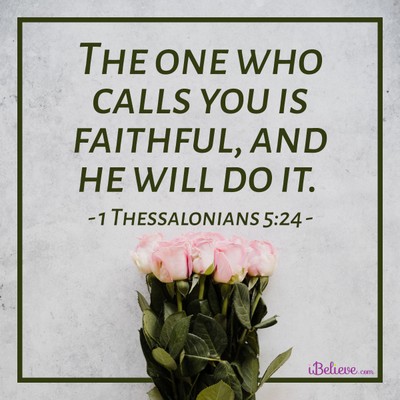 Do you see the promise and provision in this truth God gives us? He will call us, equip us and sanctify us through His mission for our lives. We get to rest in knowing we cannot do anything by our own strength. The mission He's called us to is not one we can do on our own. The greatest mission for the Kingdom begins on a personal level, it begins in our hearts needing to be on mission for Him and ourselves. For many of us, we get hung up on the things we can see, we forget that the God we serve is the one who makes the ordinary everyday things, extraordinary moments for the Kingdom.
When I think of Jesus and His ministry, one of the things that give me such hope in the mundane of my life is the way He met so many people in the mundane of theirs. Jesus didn't only pick the people of utmost importance, but He also didn't pick just the lowly. He met with all people wherever God placed Him.
God does the same thing with us. He meets us and works through us no matter where we are. Whether the place we're at is due to a consequence of sin or if it's exactly where He desired us to be. He will meet us, He will work out His plans for you and me, He will be the lamp that lights our path (Ps. 119:105). The Lord doesn't try to hide His mission for our life, He is a God of awe and wonder, not secrets. I'm sure I'm not the only one who has seen that His missions oftentimes come in layers. Layers of challenge, changing and shaping us to better know Him and serve His kingdom purely.
So, do you see the Kingdom mission in front of you? Is it under your nose? Is it the woman next to you at work? Is it your child's teacher you interact with weekly? Is it the barista you see every single morning when you make your coffee stop? If I had to guess, because I'm watching it in my own life as I sit and type this, probably part of your Kingdom mission is right in front of you. It's those people God has you front and center with. Who better not to love on them than you? If every moment and every person matters to God shouldn't it matter to us? Not in the sense of needing to add another to-do to the list but in the sense that He's entrusted you and me with these people moments, so don't you believe if you show up, He will do it?
He will love them through you. You are His mission field and so are the people around you. So this week, love one of those people He constantly has in your midst, your mind will soon pick up on the beautiful change going on in your heart because you're living out the Kingdom mission, to know Him and make Him known.
---
You can find more from Chelsey on her website, https://www.chelseydematteis.com/.
For More Great Resources for Women, Visit iBelieve's Faith Channel.
Join licensed therapist Carley Marcouillier on Therapy + Theology each week as she tackles a common question related to therapy, mental health, and faith.


Listen to an episode right now by clicking the play button below!