Our Greatest Motivation to Pray - Truth For Life - June 5
Crosswalk.com

… Praying at all times in the Spirit, with all prayer and supplication.
The Bible is replete with commands like this, urging us to pray without pause. This might sound like an overwhelming expectation, and we may wonder whether we could ever meet it, or even desire to. But perhaps if we see our need more clearly, we will be motivated to pray more consistently.
Our need for prayer becomes most obvious when we understand that our Lord Jesus Christ Himself believed in the absolute necessity of prayer. At the beginning of Mark's Gospel, we have this account of Jesus: "Rising very early in the morning, while it was still dark, he departed and went out to a desolate place, and there he prayed" (Mark 1:35). Even for the Son of God, prayer was important enough business to attend to early and not to allow the demands of the day to intrude upon.
Jesus knew that "he must go to Jerusalem and suffer many things from the elders and chief priests and scribes, and be killed" (Matthew 16:21). Even so, in the Garden of Gethsemane we overhear Him praying for the cup of God's wrath to pass from Him if it is His Father's will (Matthew 26:39; Mark 14:36; Luke 22:42). The Son of God clearly knew that He needed to go before His Father. The writer to the Hebrews summarizes it perfectly for us: "In the days of his flesh, Jesus offered up prayers and supplications, with loud cries and tears, to him who was able to save him from death, and he was heard because of his reverence" (Hebrews 5:7).
Surely it cannot be that prayer was a necessity for Jesus and yet is simply optional for us. If anything, it must be the very reverse! If the Son of God Himself needed to spend time concentrated on prayer to His Father, then how much more does the one who follows after Christ! Prayer is simply too great a privilege for any Christian to ignore and too great a necessity for any of us to neglect. So, ask His Spirit to show you the wonder of prayer and to help you enter into it. When you recognize that there is no end to God's capacity to help or His willingness to do so, and that there is no moment in which you do not need His help, you will find yourself "praying at all times."
As a thank-you from us for your gift, we'll send along this month's resource: How Christianity Transformed the World by Sharon James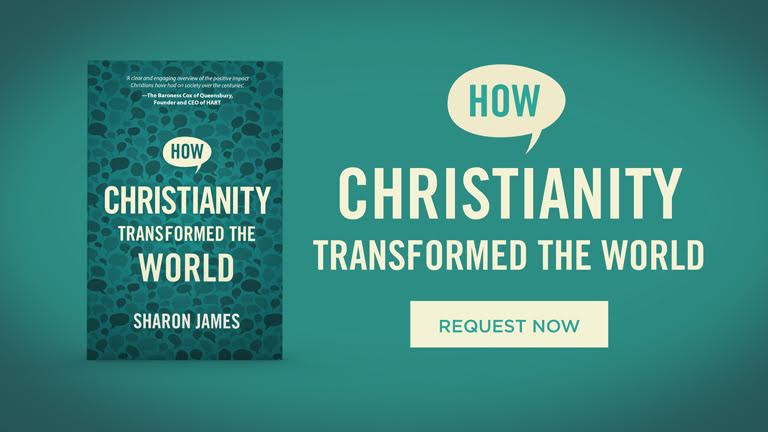 Click here to learn more about Truth For Life
Devotional material is taken from the Truth For Life daily devotional by Alistair Begg, published by The Good Book Company, thegoodbook.com. Used by Truth For Life with permission. Copyright © 2021, The Good Book Company.