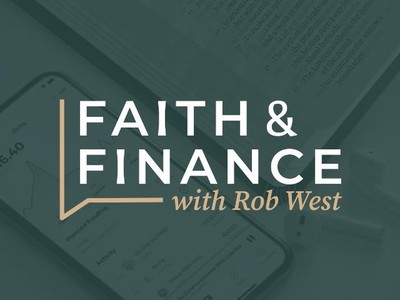 Listen on The Light at the Top of the Dial
Saturday
11:00AM - 11:30AM
Latest Broadcast
Credit To Avoid With Howard Dayton
6/29/2022
The Bible doesn't speak of debt as a sin … only that we should avoid it. While some types of credit are better than others, some should be avoided like the plague. We'll talk about them with Howard Dayton today on MoneyWise   Howard Dayton is the founder of Compass— Finances God's Way.   In his book Free and Clear: God's Road Map to Debt Free Living, Howard has a chapter called "Credit To Avoid." It lists several examples:    CREDIT TO AVOID   1. Finance companies: Their interest rates are generally sky-high and may run as high as the prime rate plus 10 percent. People use these companies because their credit isn't good enough to work with conventional lenders, and, in most cases, they're desperate for cash.   Finance companies that deal primarily in debt-consolidation loans charge enormous fees and closing costs. Pay attention to the difference between the interest rate offered and the annual percentage rate (APR). Closing costs on a conventional mortgage might increase the APR by half a percent. Any increase greater than that should send a clear signal: Stay away!   Finance companies are also notorious for their lack of cooperation when payments are late. They're much quicker than conventional lenders to turn the loan over to collections.   2. Payday loans: Also known as "payroll advances" or "deferred deposits." These are very short term loans of $100 to $500 against your paycheck. The Federal Trade Commission warns that the typical APR on payday loans is 391 percent! Imagine borrowing $300 for two months and then owing almost $500. That's a legal form of robbery!   The horrendous interest and late fees traps people into making one payday loan after another. These lenders make so much money they don't want anyone to escape.    Amazingly, 91% of their business comes from people desperate enough to make five or more of these loans per year.   3. Pawn shop loans: These are short-term loans secured by a piece of property or item of value that's sold if the loan isn't paid on time.   Interest rates range from 2% to 25% per month, depending on the laws of the state. Many people who take out pawnshop loans never recover the property they pawned for cash. At times, people get in such desperate situations they end up pawning valuable property that they'll likely never see again.   4. Auto title loans: These loans are usually for thirty days and are secured by a car title. An individual can borrow cash based on the value of his or her car.   The high interest rates are not the biggest downside of a title loan, however. If the borrower fails to make the loan payment on time, the lender can repossess the vehicle.  One consumer advocate said, "Car title loans are really legalized car theft because you lose the entire car equity no matter what the loan amount is."   5. Tax-refund loans: This is another type of quick-fix loan related to your tax refund. Millions of people look forward to April 15 each year because they're getting a tax refund and need the check from Uncle Sam.   Some are so cash-strapped they can't wait for the IRS refund, so they get a tax-refund loan instead. Many tax preparers offer this service for a fee. What they neglect to tell their clients is that the interest rate they pay can run well into the triple figures on an annualized basis.   And finally …   6. Lending money to Uncle Sam interest free: Many people don't realize it, but that's what a big tax refund is! You've loaned your money to the federal government, and now they're returning it to you … without interest. If you receive a big tax return, adjust your withholdings to come as close to a zero refund next year as possible.   On today's program, Rob also answers listener questions:  ●      How do you go about starting a Roth IRA?  ●      How should you go about finding the right financial guidance as you near retirement?  ●      Is it biblical to claim your tithes as a write-off on your taxes?  ●      Is it wise to pay off your mortgage early?    RESOURCES MENTIONED: ●      Betterment ●      Wealthfront ●      Schwab Intelligent Portfolios ●      Vanguard digital adviser ●      Find a Certified Kingdom Advisor Remember, you can call in to ask your questions most days at (800) 525-7000 or email them to 
[email protected]
Also, visit our website at MoneyWise.org where you can connect with a MoneyWise Coach, join the MoneyWise Community, and even download the free MoneyWise app.  
Featured Offer from MoneyWise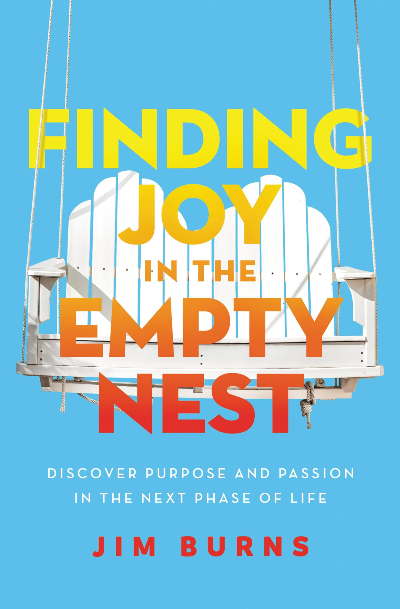 Finding Joy in the Empty Nest
Brand New from Jim Burns Ph.D.! In this book, he combines his personal experiences with extensive research, interviews with other empty nesters, and his professional work as a family educator to help you navigate your life as an empty nester and find joy in the opportunities for life-change before you. To help you do this, he equips you with practical advice and timeless principles, including how to: - Pursue a fresh start, reinvent yourself with God's guidance, and thrive in this new stage.- Grow your relationships with adult children and help guide them (and not tell them what to do).- Face big issues like aging parents, managing a fixed income, or maybe kids returning home for a season.- Find ways to grow in generosity with your time, talent, and money. Request your copy with your gift of $25 or more to MoneyWise. Your generous donation helps expand our outreach to share God's financial principles with others.