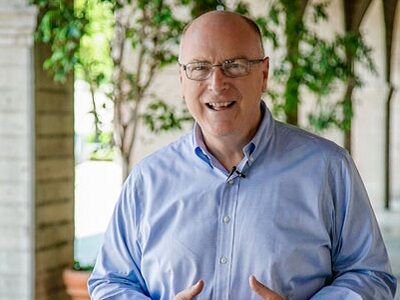 Founded in 1934, Haven Ministries has always had a simple mission: to tell the world all about Jesus. It started on an early foggy morning in 1934, when Paul Myers, a former Los Angeles radio personality and station manager of leading radio stations woke up near a wharf in San Diego. Hungover, he heard the sound of a ship's bell ring out eight times at 4AM, signaling "all's well." It was a Sunday morning and Myers knew that all was not well with him. He got up and spent his last pennies on a small breakfast instead of more alcohol and went to church. He was turned away because of his appearance but went back to his cheap hotel room and started reading the Gideon's Bible. That day he met Jesus.
Only one month later, Myers was back on the radio, but this time, sharing his new-found faith. He founded a Christian radio program called, "Haven of Rest" that began each program with the words he heard the day of his salvation, "AHOY THERE SHIPMATE … EIGHT BELLS AND ALL'S WELL."
Since then, there have been 3 more show hosts, Paul Evans, Ray Ortlund, and now, Charles Morris (since 2000) hosts the current daily broadcast – called HAVEN Today – that airs on more than 650 stations in North America and around the world with a daily listenership of over 500,000.
Show Links:
---
Charles Morris is the President and fourth speaker of Haven Ministries. Like Paul Myers––Haven's first speaker––Charles Morris started his career on radio. First a broadcast news reporter, Morris then went on to work as an editor and bureau chief for United Press International. He also served as press secretary for two U.S. Senators in addition to owning and managing a radio station. Haven Ministries chose Charles to be its fourth speaker in 1999.
Charles now lives Washington with his wife, Janet. Together, they wrote "Saving a Life," "Jesus in the Midst of Success," and "Missing Jesus." They have three children and are the proud grandparents of Charlotte, Gracie, Ricky, Charlie, and Cosette. In 2017, Morris collaborated with New York Times bestselling author Craig Borlase and wrote "Fleeing ISIS, Finding Jesus" which chronicles the stories of Christians in the Middle East today.